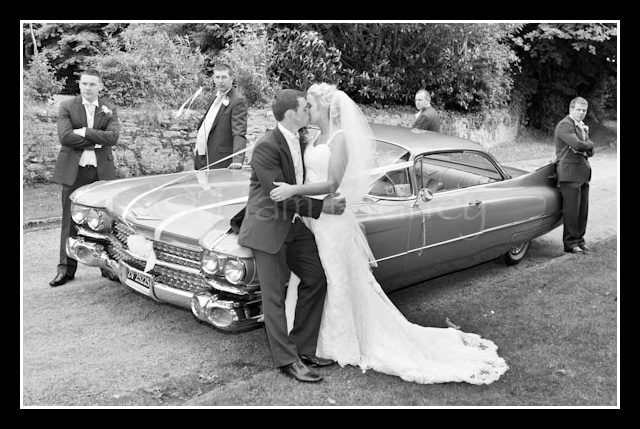 Last Saturday, I covered the wedding of Michelle Morrissey and John Kelleher in St John The Baptist Church in Ballyclough, Co. Cork.  I met Michelle's sister Miriam in Australia in 2003 and photographed her wedding to Mark a few years ago.  It always makes it easier for the photographer when you have photographed a sibling before.  Michelle was in great form when I arrived in her home house on the morning of the wedding.  She insisted that she get a picture with her confirmation Bomber jacket on which was a bit unique.   It was a really sunny day and once the bride was ready we went to her garden and did some bridal and family shots.  They had a very cool wedding car that Elvis would have being proud of!  Father Frank O'Neill gave a lovely ceremony.   I knew this priest from a young age.  He taught me hurling in Cobh when I was in fourth class and he was heavily involved with scouts when I was growing up.  We stopped in Mallow castle for some photos of the bridal party.  It was great fun.  The groomsmen were in great form and we had great fun photographing a murder drama..another first!!   We then headed to the Rochestown Park Hotel in Douglas in Cork where a great reception was held.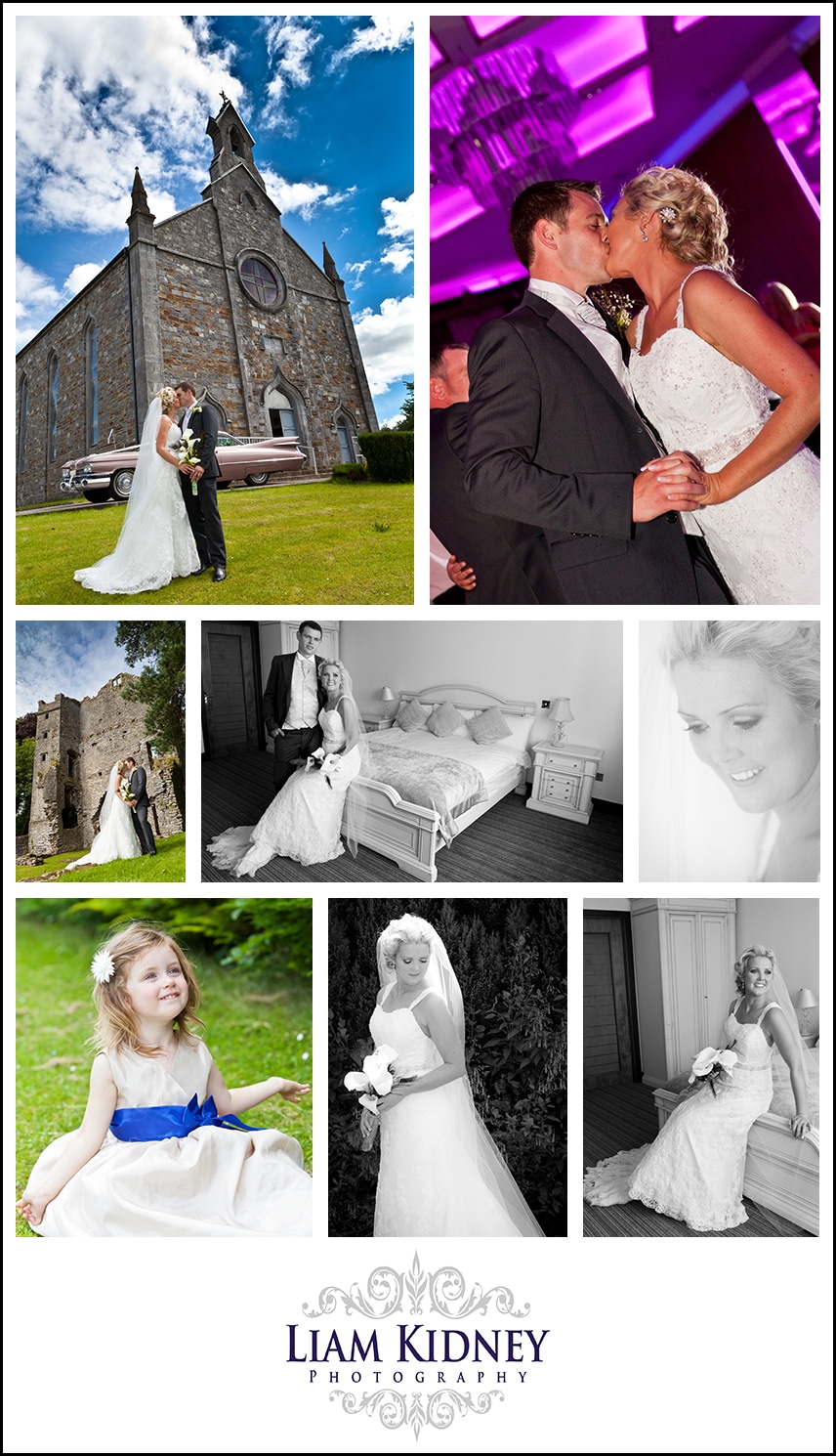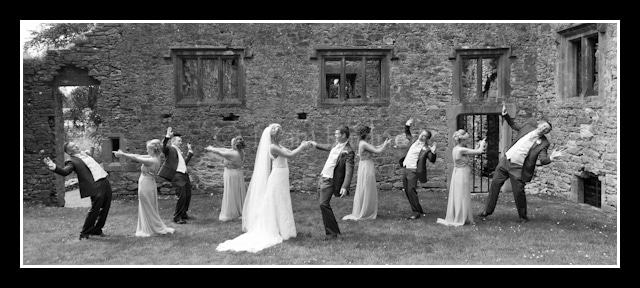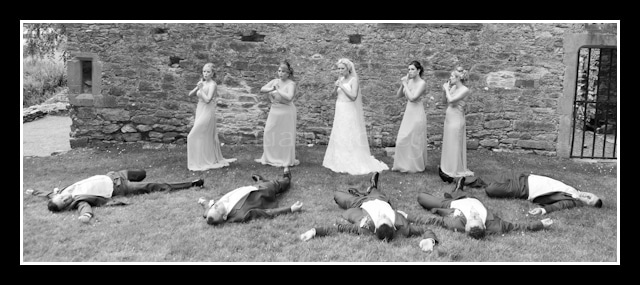 Thank you for visiting this post from 2012
As a professional photographer since 2007 my style has continuously evolved and changed with the  times.
Here is a link to my favourite photos from 2019 which you can see is a lot different from 2012.
Here is a link to one of my favourite weddings from 2019 that will reflect my modern style that mixes documentary photography with the more classical style.