Wedding Albums
Every couple should have an album to tell the story of their day. Your wedding album becomes a family heirloom, passed down for generations, telling your future relatives about how you began your lives together.
Wedding albums come in several different styles and offer a variety of cover options, so no matter what you favour, you will be able to find a perfect wedding album to complement your style.
Digital Storybook Album
Storybook albums have contemporary layouts and are not matted, but designed digitally, meaning there are endless options in terms of size, placement, and quantity of photos. Your images are printed onto photographic paper, mounted on matboard, and bound in a leather or fabric book cover. I design your album layout to best tell the story of your day, using classical designs that will never look dated. Because of the endless design possibilities, these albums generally hold more photos than the traditional ones.
Digital Storybook albums can easily be duplicated in A4, A5, or A6 sizes, and made into gifts for parents, grandparents, or the bridal party.
View a full wedding album layout on my blog.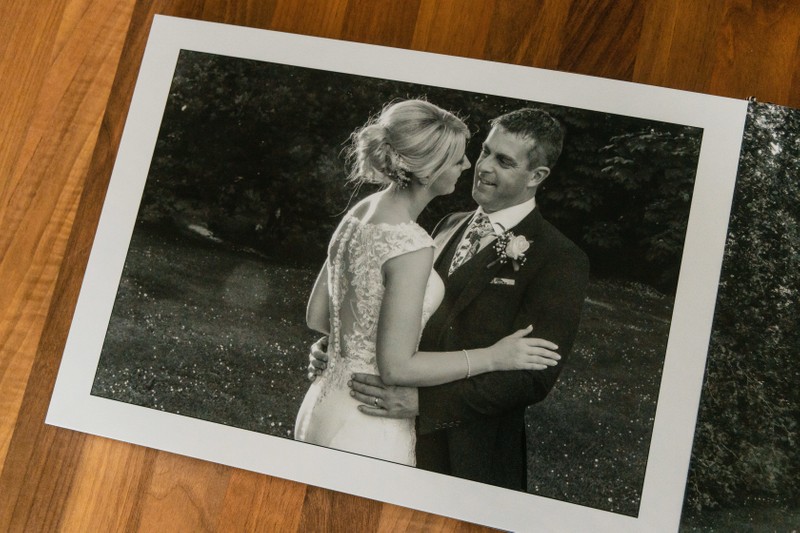 Jorgensen Art Matted Album
This premium album is made by Jorgensen, who are one of the leading album manufacturing companies in the world. The Art Album is 16 inches by 12 inches in size with 24 pages (12 large spreads). It holds an average of 60 photos.
This matted album offers the look and feel of a traditional album, and compliments our existing digital storybook range. The look and finish of the album is very high quality with beautiful textured mats. You have a choice of over 40 covers, with options to have the couple's name stamped on the cover, adding a translucent title page inside the cover, and the option to add extra pages or increase the size of the album.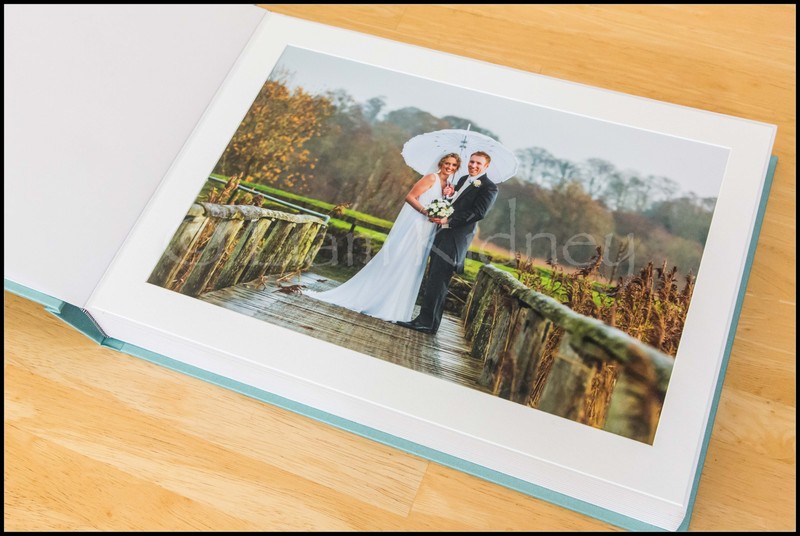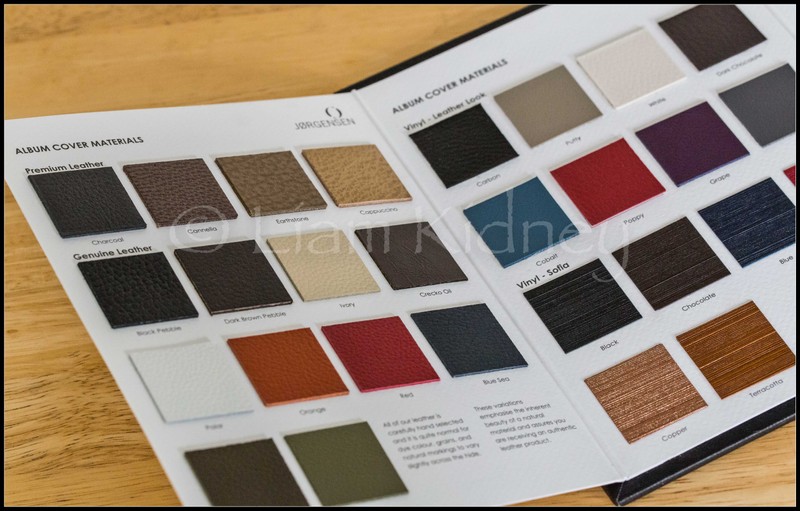 Jorgensen Studio Album
The Studio matted Album is my entry level album, with a black or gray linen cover and photographs displayed on textured mats. The album is 12 inches by 12 inches and includes 15 spreads – 30 open pages – and holds an average of 60 photos. There are options to upgrade to a 14 inch by 11 inch album, as well as options to add extra pages to either size.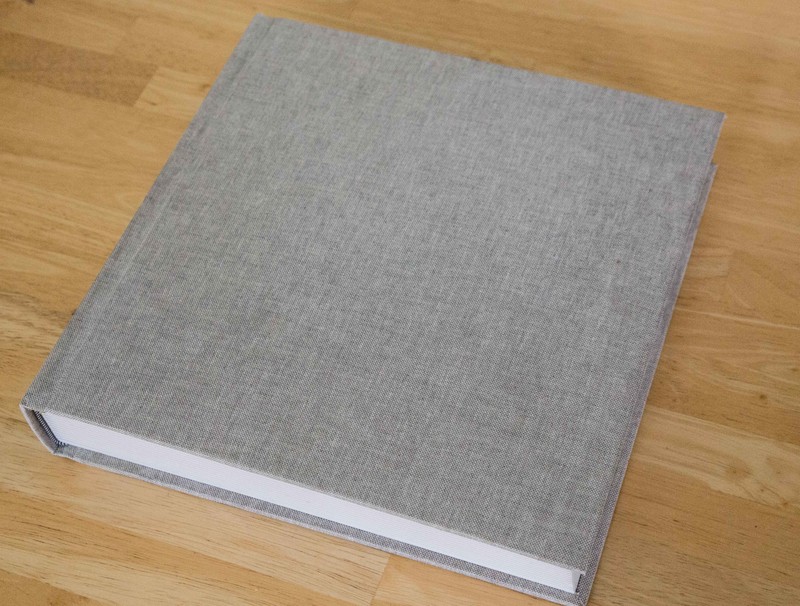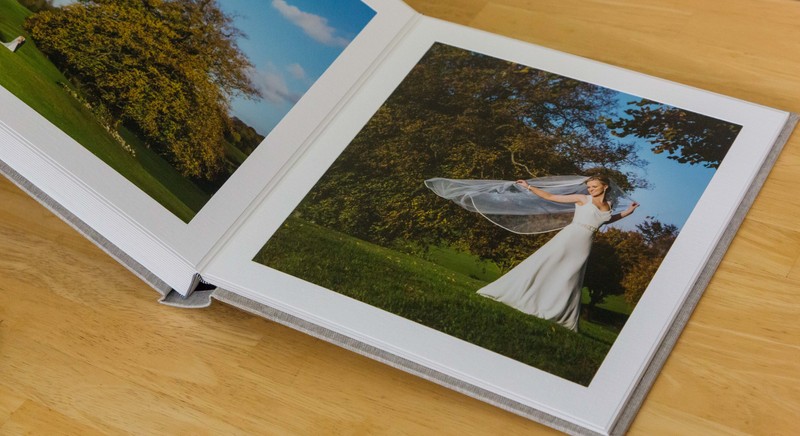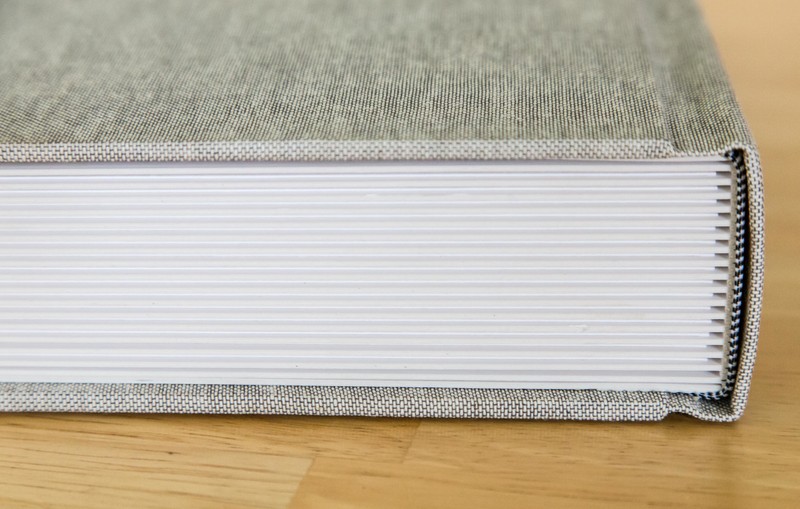 ---
If you would like to set up a time to see the albums in person, and talk about your upcoming wedding, contact me today and let's meet up!