Frequently Asked Questions
I approach your day with a photojournalistic eye which mixes the contemporary with more traditional styles to produce a unique mix of beautiful portraiture and spontaneous documentary-style photography that will truly capture every moment of your day. Much of the day I shoot in a candid way where I photograph what is happening around me without interfering. However, I also set up family shots, wedding party shots and create beautiful wedding couple photographs that would not happen without my guidance. I have a very relaxed easygoing manner and this helps the couple to be at ease with the camera. I don't over photoshop my images and I want my photographs to have a natural timeless feel to them that won't date badly.
I normally have the photographs edited and posted out to my clients within 4 to 6 weeks of the wedding date. I can also put them on an online gallery so that you can share them with friends and family.
I generally shoot by myself but I can hire a 2nd photographer for you if required. Nearly all the work that you see on my website was photographed when I was working by myself. All the photographs are from real weddings with real weddings on their wedding day. I don't post photos of models that may have been taken at a workshop.
Absolutely. I always take posed family photos. These are the most important photos that I take on the wedding day. I normally go through the groups required with the couple beforehand and I shoot them in a structured way. I use a tripod so that I can talk to families when I am taking the pictures rather than hiding behind the camera. This leads to lovely natural family photographs that can be cherished for years to come.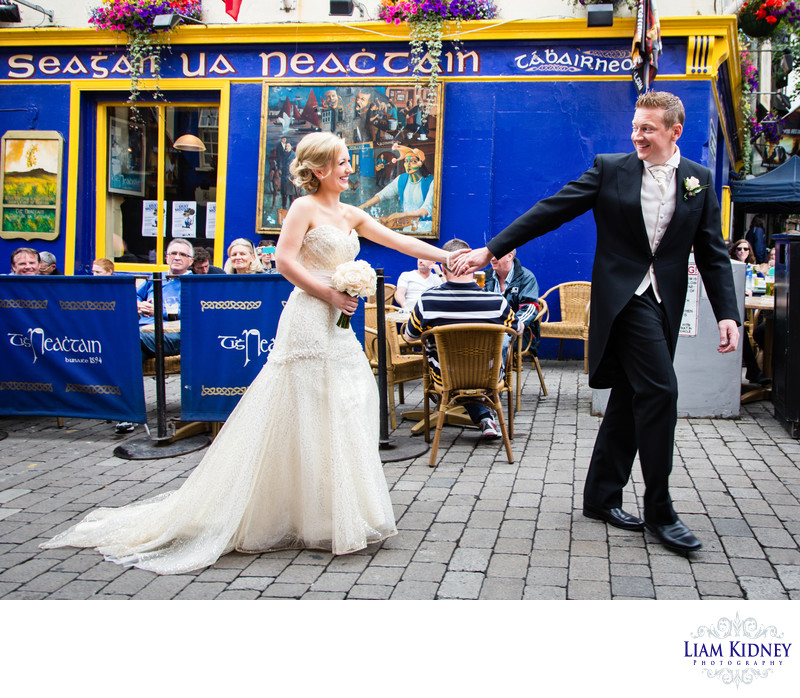 I am a fully insured photographer. I have public liability insurance for 6.5million that is required to work in Irish National parks and most hotels. I can email you a copy of my insurance if required to gain access to a garden or park of your choosing.
I set up my business in 2007 and I have been a full time professional since 2008. In that time I have photographed over 500 weddings all over Ireland. I have worked in different types of weather from a heat wave in 2013 to doing pictures on a frozen lake in the big freeze of 2009. This has helped me build up experience in different types of wedding photography both indoors and outdoors.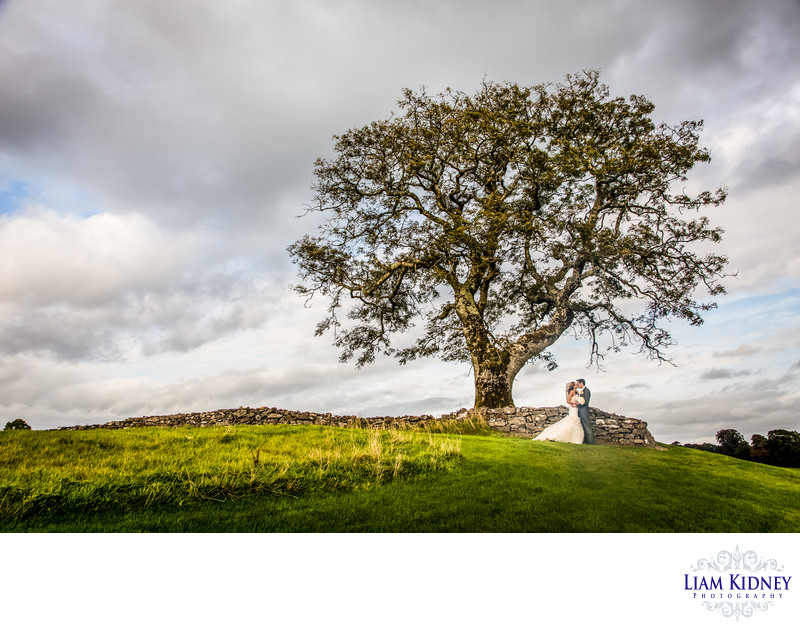 If I got a Euro for every time this was said to me I be a millionaire! My biggest job on the day is to help you relax in your photos on your wedding day. I have a very easygoing personality and I use this to help people relax. At the moment I can include a free engagement shoot with all my bookings. These are hugely beneficial for the couple and I find that it helps the couples build up confidence with the camera and being photographed together. It also give the couple a chance to get to know me and vice versa. This all helps the wedding day run smoothly.
Payment for the Bronze package(USB only package) has to be paid before the wedding but couples can upgrade their package after the wedding to one of the album packages. The same attention to detail is given on the wedding day now matter what the package is selected.
If you want to book me for your wedding you please get in touch and check my availability for your wedding date. If I am available we can meet up and discuss your wedding plans and you can view my sample wedding albums. If you are happy to go ahead with the booking you will need to post me back the wedding booking form and lodge the deposit of €500 in to my account. I will email you out a receipt to confirm the booking.
I normally arrive at the bride's house two hours before the wedding. This gives time to get lovely preparation photos and some bridal photos before the church. I can also visit the groom's house if it is nearby before the bride if required.
My standard coverage is up to the beginning of the meal. I can cover the speeches if they are before the meal. Extended coverage to include the first dance and a slideshow played on the night of the wedding can also be arranged.
Check My Availability Now: