Wedding Planning Guide
Bí Ullamh: Be Prepared
The old Scout motto is a good one to remember for your wedding. Your big day should be filled with laughter and joy, and although the planning can seem complex and daunting, with the right preparation, it needn't be at all.
Where to Begin / Things to Remember / Preparation Advice / Speeches / Wedding Day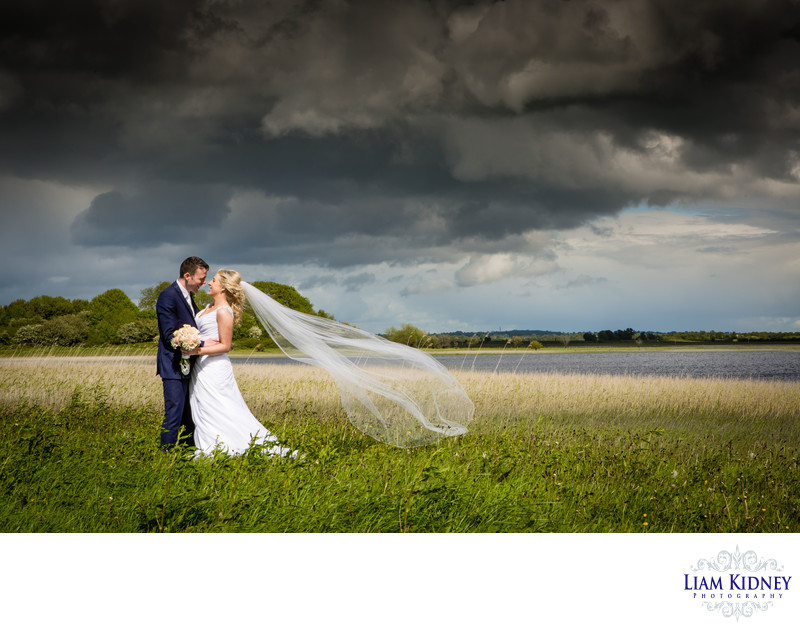 Where to Begin
The Legal Bit: Types of Wedding Ceremonies
There are three main types of wedding celebrations in Ireland; civil, religious, and secular ceremonies. No matter which you are having, if you want to get married in the Republic of Ireland, you will both need to give at least three months' notice at a civil registration service.
It's no harm to start the ball rolling early. Once the engagement celebrations start to dwindle, and you're ready to get the wheels in motion, contact your local civil registration service to arrange a marriage notification appointment. They'll give you a list of documents to bring with you, including a non-refundable notification fee of €200, and once there, you'll both sign a declaration and receive a marriage registration form.
• Religious Ceremonies
If you want a religious ceremony, contact the place of worship you'd like to get married in and request a meeting with the celebrant. From this meeting, you're looking to confirm the ceremony venue, the date, the time, and the registered solemniser. Again, this must all be at least three months prior to the big day.
Some organisations, like The Catholic Church, stipulate you must complete a marriage preparation course in advance of the wedding day, so make sure to clear space in your diary and budget for this.
• Civil Ceremonies
You can get married in a registry office Monday-Friday, and some registrars will perform civil ceremonies outside the office too. A key question for you while venue hunting will be, is it licensed for civil ceremonies? If yes, check if the local registrar has availability for your chosen dates.
If you have your heart set on a particular place and it's not licensed, don't despair. You could do the legal registry office ceremony a day or two before the big bash, when you can have a symbolic blessing in your dream location.
One thing to note: although there is no requirement to live where you wish to get married, you must register within the county in which you intend to marry.
• Secular Ceremonies
A humanist wedding is non-religious and can be completely personalised with poetry, readings, music and symbolic rituals of your choice. These are legally recognised once you are married by a Humanist Association of Ireland (HAI) accredited celebrant, and can even be conducted outdoors. Humanist ceremonies are growing in popularity and often celebrants book out a year or more in advance, so do keep this in mind.
• Spiritualist Ceremonies
Also rising in popularity are spiritual ceremonies, which can be described as somewhere between a humanist and a civil ceremony. These are for couples who believe in a higher power, and want this to be reflected in their wedding ceremony, but also want the freedom of choice in prayers, readings, friends and family involvement. With a spiritualist ceremony, you can also get married any day of the week, but there are some limitations on location. Yes, you can get married outdoors, but there must be a venue with an address attached.


Start with the Budget
Mark Twain famously said that if the first thing you do in the morning is to eat a live frog, you can go through the rest of the day knowing the worst is behind you. Your frog is your worst task, and you should do it first thing in the morning.
The frog in wedding planning is the budget. Face it first thing. Be realistic and set your expectations accordingly, and you will enjoy the build-up to the big day so much more. Of course, you can review and adapt the budget as you go, but try to confirm a baseline budget, with 10-15 percent buffer, from the off.
Think of the big-ticket items for a wedding; the venue, the cost-per-guest for food and drinks, the entertainment, the dress, the suit, the bridesmaid outfits, the groomsmen outfits, the flowers, the photographer, and the videographer. Discuss what is important to you both and agree on priorities.
Close friends and family might be comfortable sharing what they paid for particular items or services you admired at their wedding, and you can use these as a benchmark. Alternatively, get three quotes from prospective suppliers and weigh up the cost vs value from each to find what you're happy to pay.
You might decide that the food and the band are where you want to splurge, while you're happy to save on the dress and suit – or vice versa. Every couple is different. Know your priorities, determine your budget and begin the daunting next step.
The Guest List
You might know intuitively what size of wedding you'd like. You might have always dreamed of intimate dinner gathering of your nearest and dearest, or perhaps you always fancied a big bash filled with the laughter of extended family and friends. Talk to your bride or groom-to-be and see if your wedding visions align – and prepare to reach a compromise if your views differ. This is the beginning of a marriage after all!
As a rough guide, a small Irish wedding is generally under 100 guests – which is a large wedding celebration in other countries – while an average number is 150, with large weddings hosting guests above 150.
Your budget and priorities will hugely determine the size of your guest list. For example, if your budget is €20,000 that would mean totally different things if you had 50 or 150 guests. If you have a smaller wedding, you will have more budget to spend on vendors you want or on little details to personalise your day. However, if the most important thing to you is that extended family and friends are together, make that happen by cutting back on those non-essential extras.
It is wise to speak to your parents or family elders early on to manage their expectations on the number of invites they can offer. This can be a bone of contention. Ultimately it's your day, but it's more pleasant when things run smoothly, and tensions can flare when suddenly the Thursday night bridge crew is invited, without any consultation with the bride or groom. It happens more than you might think, so approach with clarity from the start.
Location, Location, Location
For most couples, the geographical location will lead the charge. You might want somewhere close to the marriage ceremony – if it's not at the venue itself. You might want somewhere equidistant for the bride and groom's families. You might be looking at a widely spread guest list and agree a midlands venue is best or perhaps you love the sea and want to get married by water. There is a lot to consider, so have a candid chat with your partner first about your desires, and the practicalities.
As well as your own needs, consider your guest's experience. If it's not a local wedding, you need to find a venue connected to good accommodation options at a range of price points, be that hotels, B&Bs or short-term holiday lets. Also, think about your invite list and consider the accessibility required.
Lastly, chat with the wedding planner at the venue. You will be dealing with this person a lot, so see it's important that you gel with them. If you know someone who had their wedding at the venue, ask for their thoughts on the wedding planner and if they were happy with the services provided.
When Should I Get Married?
Choosing a date for your wedding is one of the most important decisions in the whole process. Sentimentally, you might have always wanted to get married in summer or autumn, or have a Christmas or New Year's Eve wedding. Or perhaps, there is an obvious and meaningful date you have in mind, like a family birthday or anniversary. If so, lucky you!
For others, it can be more difficult to narrow down a date. Say one or both of you are from farming backgrounds, you might need to give a summer wedding a miss. If a close family member is also getting married in a particular month or season, you might consider choosing another time so as not to put strain on shared attendees or indeed, to take any of the limelight away. Equally, you may not wish to get married close to a painful memory or the anniversary of losing a loved one.
Also, if you can't wait to get married and want to tie the knot within the year, do note that your venue choices will be more limited, as good spots book up fast. Lastly, if your budget is the strongest determining factor, look at off-season months and days as this can significantly reduce the cost.
If you've made it through these steps, congratulations! Now the fun really begins of finalising the details and thinking about the softer touches that will make your day extra special to you.


Things to Remember
Remember Why You're Getting Married
Everyone has an opinion. Once you're engaged, you'll find plenty of people who are happy to share their opinions on venues, traditions, bridal parties, the best and worst weddings they've been at, and so on. Often this is unprompted, and while they mean well, it can sometimes cloud your vision. You know why you're getting married and what is important to you as a couple. Write this down and return to it when you need some reassurance, and keep in mind, you're not auditioning for the role of professional party planner, you're marrying your partner. Love is the most important thing.
Care for Each Other
Getting married is a huge life event, and it can bring up many difficult feelings and memories. From painful family dynamics and relationships, to drawing new boundaries with family members, disappointing those who don't make the guest list, weighing up who your close friends really are, deciding on a bridal party, body image, commitment issues, financial worry, and not to mention, the pressure of having the-best-day-ever™. It all builds. And that's not even counting the logistical stress of project managing a large event – unless you work in event management, this can be a real culture shock. Go easy on yourselves and share the load as you go.
Make "Wedmin" Fun
Of course, some wedding admin tasks are naturally joyful like meal tasting, cake sampling and flower picking, but others are less so. Sometimes you'll get home from a long day at work, and you'll have to sit down and spend a couple of hours to do the seemingly zillionth iteration of the table plan. It's all necessary and has to be done, but there are lots of ways to make it bearable, and yes, even enjoyable.
One of the best ways to manage wedmin is to assign certain tasks week and monthly, and keep an editable WIP [work in progress] document that you update weekly, alongside a budget spreadsheet. It's not glamorous but it's effective. Once you've squared off the process and start ticking off things on your list, why not make a ritual of opening a bottle of engagement Champagne or posh truffles after you've crossed out a big-ticket item?
Ask for Supplier Recommendations
Finding the vendors whose work you appreciate can be a lot of fun. Once you have your venue confirmed, many will share a list of their tried-and-trusted collaborators. It is always a boon to have suppliers who already know the opportunities and challenges with your venue, but it is also wise to explore other options. Core suppliers are your photographer, videographer, florist and band, while you might also be considering paper stationery, and a caterer – if your venue doesn't supply one.
Word of mouth is really everything. If you've admired a friend's wedding photographer, ask them how they found the experience with their photographer, or say you enjoyed a good bop to a particular band at a wedding, find out their name. While a bride or groom might not be happy for you to replicate all their suppliers exactly, a little crossover is generally fine. And remember, you can like someone's work, but not enjoy howthey work. Try to meet each vendor in person or by video call first, and see if you get on before committing.
Honeymoon or Mini-moon?
After the high of a wedding day, it's nice to suspend reality a little further with a holiday together. Everyone's honeymoon-style is different. You might see this as your chance to finally stay in a glass igloo and watch the Northern Lights whizz overhead, or perhaps you've always dreamt of staying in an overwater bungalow in Mauritius. Whatever your dream holiday is, a honeymoon is the perfect excuse to indulge. However, honeymoons can take up a lot of budget and energy for planning, both of which might be maxed out by wedding preparations. More and more, I see couples opting for a mini-moon, a couple of days of luxury that buffers you and helps ease you into married life in a happy blur. Many mini-mooners plan a big trip the following year, which is a lovely thing to look forward to after all the anticipation and excitement of the wedding day.
Wedding Traditions Are Your Choice!
Many wedding traditions have become part of the standard wedding format, but remember, it's your day so you can pick and choose what you'd like to include. Many modern brides have opted to walk down the aisle with both parents or their partner, rather than their father, while for others, linking with your dad might be a special moment you've been looking forward to. Irish weddings have many traditions that continue to this day; Claddagh rings are a symbol of love, braided hair was seen as a sign of feminine power, handfasting – a Celtic tradition that sees the couple have their wrists and hands wound together right rope or ribbon – is where the phrase "tying the knot" comes from, and of course, the presence of the lucky horseshoe and wearing something blue, a colour associated with purity and traditional wedding gowns.
Wedding Insurance
Another non-glamorous topic is wedding insurance. If 2020 has taught us anything, it is that things don't always go to plan. Wedding insurance generally covers instances where the venue is inaccessible due to adverse weather conditions such as snow – so it is worth considering for a winter or spring wedding – and it can also cover big ticket items like marquee hire, wedding dresses, suits cakes and photographs. As always with insurance, read the fine print before signing on the dotted line and know what you're covered for.
When to Send Out Wedding Invitations
Timing is everything. Traditionally, a save-the-date goes out four months before the big day, or eight to 12 months before an overseas wedding, and these days, save-the-dates are often electronic. While local wedding invites go out six to eight weeks before the wedding, three months is standard for a destination wedding. As electronic invites become more popular, you might be considering eschewing paper altogether, but for many, it's not where they will want to save budget. A beautifully-designed paper invite on a nice stock can really set the tone of your wedding day, will be proudly displayed on mantle pieces, and will be a physical reminder of something to look forward to for your guests. A hand-written invite and address is a lovely touch, and is something that can be done over those aforementioned Champagnes and truffles.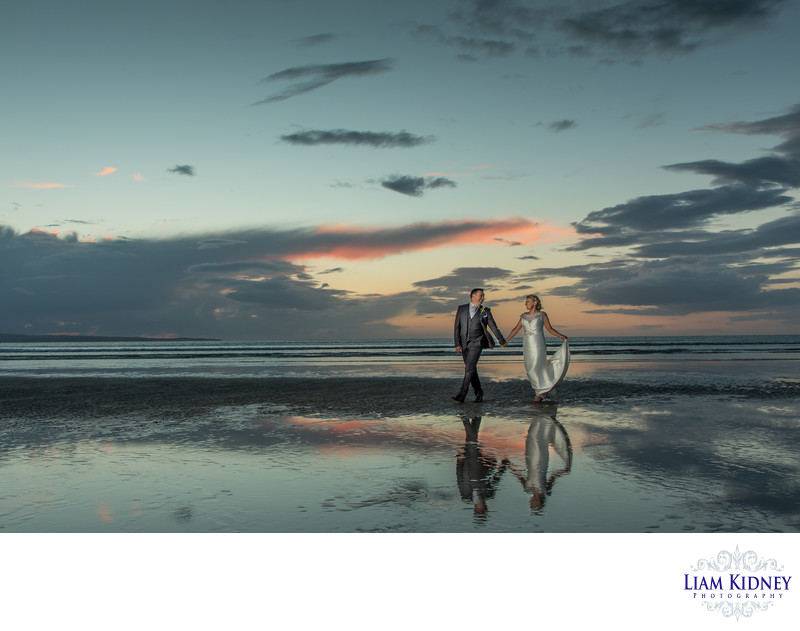 Wedding Preparation Advice From a Photographer
Meet With Your Photographer
If possible, try to meet your photographer before your big day so you can discuss your wedding plans in detail. It is important that you work out how much time you want to spend getting your photos taken, and if you can, to check out locations with them, if they haven't covered your area or venue before. If meeting in person isn't an option, try a video call, and if directions to the locations are complicated or not easily found on online maps, let them know early. Agree a fine weather plan together and a Plan B in case it rains. If everybody is singing off the same hymn sheet, it will make the day run extra smoothly.
Consider an Engagement Session
Originally very much an American thing, engagement shoots are becoming more and more popular on this side of the pond. Engagement shoots give couples an opportunity to get used to being photographed together in front of a professional camera, and it's a good time to play around with poses and what feels natural. The bonus is you can then use these photos on the invites afterwards. One of my favourite locations for engagement shoots is Portlick Woods near Athlone, Co. Westmeath. I have however done engagement shoots in diverse locations like abandoned railway tracks, in a castle in Basel, Switzerland and in New Orleans. No matter what the location, initially couples are nervous, but by the end they are usually suggesting new poses! This means on the wedding day, couples usually are more relaxed and the end result is the wedding photographs turn out so much better.
Confirm Your Family Photo List in Advance
There is nothing worse than looking back on your wedding photographs and realising you never got a picture of you and your grandparents, or you and your parents. These are photographs you will keep for the rest of your life – and you'll be looking your very best – so create a list in advance and share it with your photographer to ensure you get everything you want.
On the other side, let your families know when you plan to do the family shots. I normally take the family photographs in the place of the ceremony, typically the church or on the church grounds as it is easier to corral a group when everybody is in one spot. Trying to find your siblings in the hotel bar, toilets or rooms can be a bit of a nightmare at times, believe me! Generally, family shots consist of the following:
Bride and groom, bride's parents
Bride and groom, bride's parents, bride's siblings
Bride and groom, bride's parents, bride's siblings with partners, and children
Bride and groom, bride's parents, groom's parents
Bride and groom, groom's parents
Bride and groom, groom's parents, groom's siblings
Bride and groom, groom's parents, groom's siblings with partners, and children
If there are grandparents you would normally include them in the family photos, but depending on your relationship, you may wish to get portraits with just them too. You generally don't include extended family like aunts, uncles, cousins, etc. due to time constraints. You don't want to be taking family photographs all day.
Order Extra Flowers
I recommend ordering one or two extra flowers for the wedding party. I have seen many flowers break when being put on the suits the morning of the wedding! Between nerves and clumsy fingers, it is quite common.
When ordering, ask that the pins for the flowers are no more than an inch and half long. I have seen some over two inches long and they create a problem if a member of the wedding party is wearing a suit with a narrow lapel. I would also recommend the magnetic flower catch (instead of pins) for the mothers of brides and grooms.
Advice from a Florist
Get in touch early to ensure your preferred florist is available for your date and ask for their brochure. This will give you an idea of pricing and their style.
You don't need confirmed dress colours for your first meeting, see it as an initial chat about what you like generally, and talk numbers. Know how many buttonholes you need, the number of bridesmaids and groomsmen, the ceremony location and the venue.
Remember, location, location, location. Share the delivery locations for the morning of the wedding; where are you getting ready? Where is your partner getting ready? Florists need these for dropping flowers in on the morning of.
Take pictures and screenshots if you see flowers you like. Florists love photo references.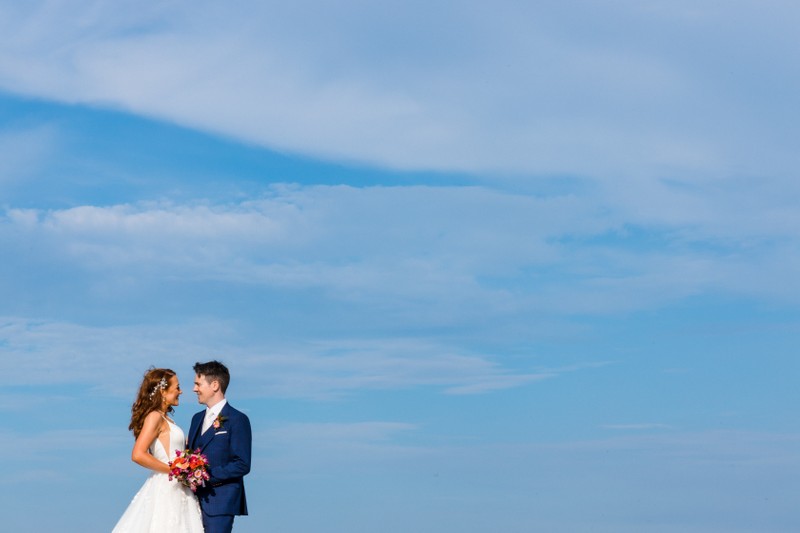 Pack the Wedding Car the Night Before
You should have some basic equipment on standby by for your big day. I would suggest having some large plain coloured umbrellas – without sponsorship if possible – in the wedding cars.
A few white towels are good to pack in the wedding car, if the bride wants to sit down on the grass or a bench for a few photos. Also, a few baby wipes are great for emergencies in case of spillage on outfits.
If you are going to a location like a beach for a shoot, sometimes runners, flat shoes or Ugg boots are a good idea if you are wearing heels, and generally, these are hidden under dresses. I also recommend extra jackets if it's cold for the bridesmaids and bride. These can be taken off just before the photographs are being taken.
Think of the getting ready room
A nice wooden hanger for the brides' dresses is good for photos. Also, brides should remember that they will be photographed before the wedding dress is on and should be dressed bearing that in mind. Many brides see this an opportunity to splurge on a chic robe or silk kimono.
Make sure your bridesmaids know how to tie up the back of your dress. Practice it outside the shop before the day of your wedding. Some dresses can be complicated and time-consuming to get right. On average, a zip dress will take two mins to put on, but a button dress will take 15 minutes and a corset dress will take 30 minutes. There is nothing worse than a bride panicking because her sister can't remember how to tie up the dress forty minutes later. Practice makes perfect. Also, make sure they know how to tie the dress up for the dancing later – there have been many a first dance delayed by this.
Pack an Emergency Wedding Kit:
Crochet hook and scissors (for dresses)
Pins, safety pins, sewing kit, white cloth
Imodium, Motilium, Piriton, Rescue Remedy, Plasters, Panadol
Deodorant (non-staining)
Green florist tape
Flat shoes
White towels
Hairspray
Sellotape
Double-sided tape
Hair clips
Baby wipes
Talcum powder
Tampons and sanitary towels
Lighter
Nice pen (for signing the register)
Tissues
Perfume (in a nice bottle for photographs if possible)
Chic water bottle(s) (you don't want plastic bottles in your prep photographs)
Mints or chewing gum, Vaseline, lip gloss, lipstick
Plain umbrellas with no sponsorship on them
Champagne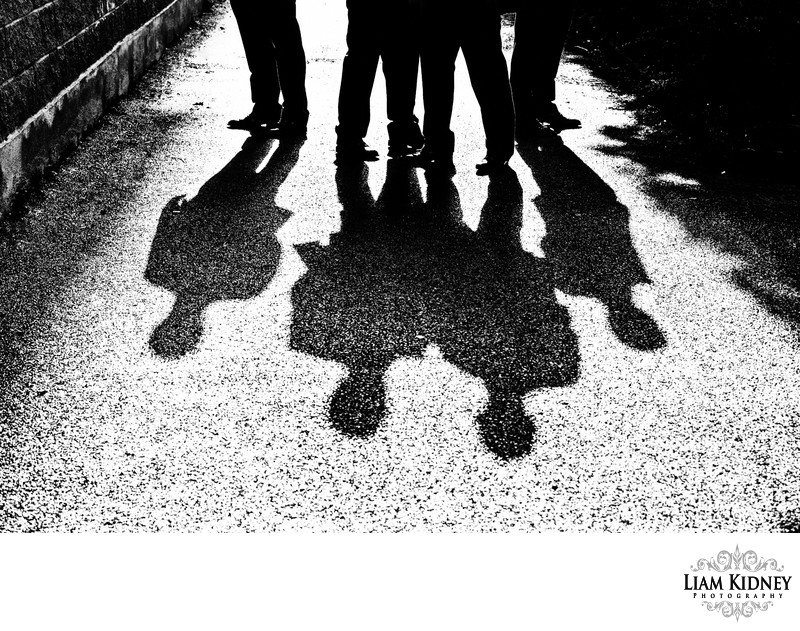 Wedding Speeches
The speeches at a wedding are some of the most important parts of the day. They give a couple and their families a chance to publicly thank those that helped them during their life and with the wedding day. I have seen down through the years some magnificent speeches that were emotional, entertaining, and heartwarming.
General Tips:
Please note, these are only guidelines and can be adapted by you to suit your wedding day.
Write down what you are going to say. I have seen a lot of people struggle to read their own handwriting when the nerves kick in, so if you can, type it out so it is crystal clear and easy to read. Put key words and prompts in bold, left align, double space, and only type halfway across the page before pressing return. This way it can be glanced at easily, should you go blank at any point.
Practice what you are going to say with a trusted friend. What might be funny in your head might actually not be that funny when said out loud. Time how long it takes you to read the speech. As a general rule, people speak 3 words per second, so keep this in mind as a starting point. Ask your friend if it covers all the important parts? Is it too long? Is there any way that it can be improved? Don't take the feedback personally and use it to perfect your speech and make it better.
You don't have to be a comedian. Nobody expects people speaking at a wedding to do stand-up. Don't feel pressure to perform.
The Traditional Order of Speeches at an Irish Wedding:
The best man introduces himself and says he is the compère for the night.
He then asks the father of the bride to speak. If he is deceased or not present, normally another family member may speak on behalf of the family.
The best man then introduces the father of the groom or another family member to speak on behalf of the groom's family.
The best man then introduces the groom.
After the groom's speech, the groomsmen will read out some cards. Normally, the couple would pick out a few that are really important to them in advance and they use these. You generally don't read cards of people that are actually at the wedding, it is typically the people that couldn't travel to attend.
The best man finishes the speeches with his speech. He is usually the last person to speak at the wedding.
New Traditions
In recent years, many brides and bridesmaids have begun making speeches at weddings too. As many groom's speeches compliment the bride, it is common for the reverse to happen in the bride's speech. I would recommend a bride cross check with the other speech makers to ensure there's not too much duplication on thank yous. You may want to add your own anecdotes about meeting your groom or the build-up to the wedding. And similar to the best man's speech, a maid of honour speech might highlight the good qualities of the bride, with a sprinkle of funny anecdotes from their past.
Father of the Bride Speech
The father of the bride's main role is to welcome the groom into the family, but he starts by thanking everybody for coming. He normally mentions a funny anecdote of when he first met the groom and then goes on to speak about his daughter and how proud he is of her today. He normally mentions a funny story of when she was a child. The speech normally lasts about five minutes, but I have seen it be shorter. He doesn't have to thank all the suppliers as the groom will do that later as part of his speech. He toasts the newlyweds and wishes them all the best for the future.
Father of the Groom Speech
The father of the groom's speech is not a million miles away from the father of the bride's speech. In fact, it's pretty similar. He will welcome the bride into the family and he goes on to mention a funny anecdote of when he first met the bride and then goes on to speak about his son and how proud he is of him today. He also toasts the newlyweds and wishes them good luck.
Groom's Speech
The groom's speech is essentially a long list of 'thank yous" for the different people who helped the couple with their day, and in their lives to that point. He normally speaks on behalf of his wife – sometimes the bride will say a few words afterwards, but it is rare – and he starts by thanking everybody for being part of their wedding day. He thanks them for traveling from far and near and for all the generous gifts. If people have traveled from overseas for the wedding they normally get a special mention at this stage too.
He then thanks to the hotel or venue for the lovely food (if the speeches are after the meal), and he gives special mention to the hotel wedding manager and how they were so much help. Next, he would thank the celebrant for a lovely ceremony, and friends and family who helped with the day e.g. if someone drove the cars or helped with the invites.
He then would thank the flower girl and page boy, and if they are going to get a gift he would give it to them then. He then would move on to the bride's family and mention how welcoming they were to him. Then he would thank his own parents and mention how grateful for all their help and support down through the years.
He then would give flowers or a gift to both mothers, then thanks the groomsmen – he may mention how they helped him plan his wedding, or not! He would then thank the bridesmaids for all the help they provided the bride with the organising of the wedding and he would toast them.
Finally, last but certainly not least, he would thank his beautiful bride. He may at this stage mention how they met or a funny anecdote. He would normally toast the bride to finish his speech.
This speech generally lasts about ten to 15 fifteen minutes.
Best Man Speech
The best man's speech is often where the speeches go wrong. We have all seen weddings where the best man was trying to be funny, but overstepped the mark. My first bit of advice is don't drink too much before you are giving your speech; Drunkenness due to nerves is one of the main reasons things go wrong.
Be well prepared. Have it rehearsed, practiced, and printed out clearly. Never mention ex-girlfriends no matter how funny you think the story is. Try and stay away from cliché lines from the internet, most people have heard them before. Also, try and avoid too many stories that involve alcohol.
So what can you say?
I would start and mention how you met and how long you have been friends. My suggestion is to pick to one or two funny, clean stories from your past. I would then mention how great the bride is and how happy you are for the couple. You then end the speeches by toasting the bride and groom.
It should last about ten to 15 minutes.
Bridesmaid Speech
Again, this is a newer tradition, and this speech often follows the same structure as the best man's speech. Similarly, never mention ex-boyfriends, and keep the stories clean. Share a couple of anecdotes, including how you met the bride, how you met the groom, and how you knew they were meant for each other. Finish by toasting the happy couple.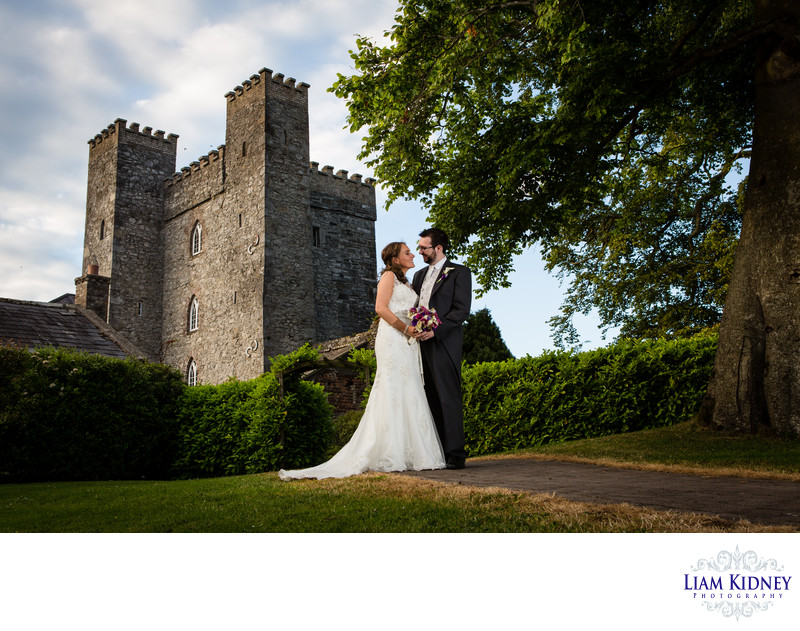 The Big Day!
Eat Breakfast
I know on the morning of your wedding you will be nervous but it's important to eat a good breakfast. It will set you up for the day. It also helps to have plenty of supplies on hand throughout the day, like water, sandwiches, chocolate and maybe some Champagne for the wedding party. It will help to keep everybody's energy – and spirits – up!
Forget the Weather
Don't fret over the weather. You have no control over it so just roll with it. It makes our job as photographers a little tougher when all photographs are inside but any qualified photographer should be able to work in all weather conditions. For the record, the best light for photographs is when it is overcast and dry as the light is soft and diffused, which is great for photos. Sunshine causes as many problems as rain because of the harsh light and glare, and often means squinting. A lot of the time we end up encouraging couples to pose in the shade.
Hair and Make-Up
It is very important the bride gets her hair and make-up done first, rather than waiting for the bridesmaids or sisters. Some professional hair and make-up artists prefer to leave the bride till the end, but I would advise against it, for the below reasons.
The bride will get more stressed while she is waiting for the other girls to get ready. This won't help her nerves before the ceremony.
Things always take longer on the day than it did in your trials.
It gives the bride more time in the morning and this means she will be more relaxed.
I have seen the scenario in the past where the bride has been left to last, and the stress build and the panic as she is trying to get into the dress is not a pleasant one.
If things do get delayed, it's not such a big deal if one of the bridesmaids have to be rushed afterwards. But you do not want to rush the bride's make-up.
Having it done early means you'll spot potential hair and make-up problems and you'll have time to fix them.
Monitor Your Alcohol Intake
Don't drink too much the night before the wedding. The last thing you want on your wedding day is a hangover.
Try not to drink too much alcohol before the wedding. A glass of Champagne is fine and it's great at soothing the nerves, but try to avoid shorts and shots.
Don't Sweat the Small Stuff
I understand that the bride and groom put an awful lot of time and thought into the finer details, but try not to get upset if there are a few mishaps. If the wrong flowers are delivered your guests won't even notice, and there is no point stressing over it. More than likely it will be too late to change it anyway. Don't let small slip ups ruin your enjoyment of the day.
Go Unplugged
With the rise of camera technology, many guests can be totally distracted from the ceremony as they spend their time trying to capture the moment on their devices, rather than witnessing it with their own eyes. I have seen this, particularly during the bridal procession at the beginning of the ceremony, where the professional videographer and photographer can't see the bride because the guests have leaned out and stood out in the middle of the aisle with phones and iPads.
I had a case recently where guests were actually standing on the seats in the church so they could get a picture of the bride going up the aisle. I think they are ruining one of the nicest moments of the day without even realising it. As such, I have suggested to couples that they announce something like this before the ceremony:
"We invited you all to be here today to witness our marriage ceremony. We politely ask you to turn off all mobile phones and camera devices so that you can watch the ceremony through your own eyes, rather than through your devices. We have hired our favourite photographer to capture every detail of the day so you don't have to. The last thing we want is the only images of you to be behind a camera or device. You will have an opportunity at the end of the ceremony to get a photo of the happy couple. Thank you."
Savour Every Moment
The most important bit of advice I can give is to enjoy your day. The more relaxed you are the better your wedding photographs are too! Enjoy the pre-wedding nerves, the hair styling, the make-up and the craic when you're getting ready. When you're walking up the aisle to marry the person you love, all the fuss and build-up will have been worth it.
Savour the time you have in the wedding car. It is probably the only quiet time you will have together. Most couples always say that it is one of the best times of the day. It's time to reflect on the madness all around you.
After the ceremony, don't worry about your friends or relatives. They will look after themselves and they will understand if you don't have too much time to talk to them all before the meal. In the end, it is your special day and they all appreciate that.


Good Luck!
Thank you for reading the Liam Kidney Photography wedding e-guide! I hope you have found some useful tips and tricks for your planning and day to go smoothly.
Your wedding day will be one of the most special days in your life. Not only will you be marrying your best friend, but you'll also have everyone you love and care about gathered in one room. I come from a close family and I really appreciate close family relationships. In my photography, I focus on people and the relationships they have with each other. The buzz of a wedding day is like nothing else, and I often find myself with an energy hangover the next day after giving so much on the day itself.
I wish you all the best with your big day and hope you have many happy years to come.
Le grá,
Liam
Contact Me
If you're getting married, and you're considering your wedding photographer, contact me for availability and rates.