Couples often ask me what the finished Digital Storybook albums look like?  Of course I have several printed samples but sometimes people want to see them online so I decided to write a little about a couple who collected their album a few months ago.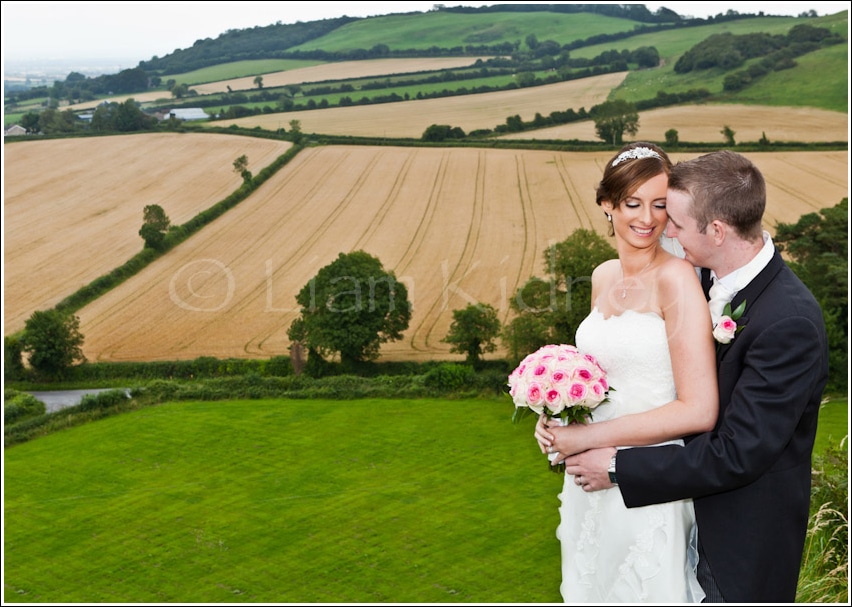 The couple Eimear McEvoy and Killian O' Loughlin got married last year in  Rosenallis Church, in Co. Laois.   I had met the lads in a traditional pub in Mountmellick for a few photos first thing in the morning.  I then went to the Brides home where I got lovely pictures when the bride was getting ready.  The bride arrived in her father's Delorean Car which added a touch of class to the occasion. Definitely one of the many highlights of the day!!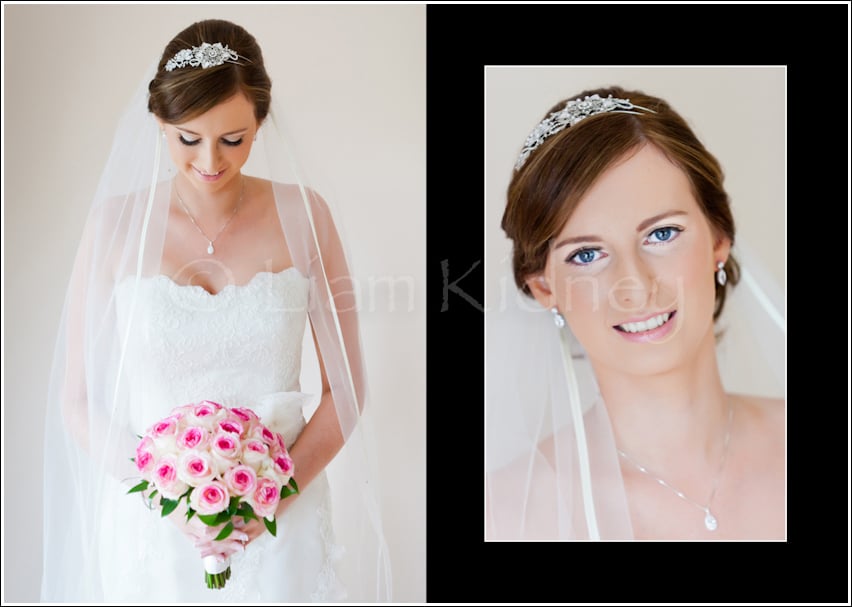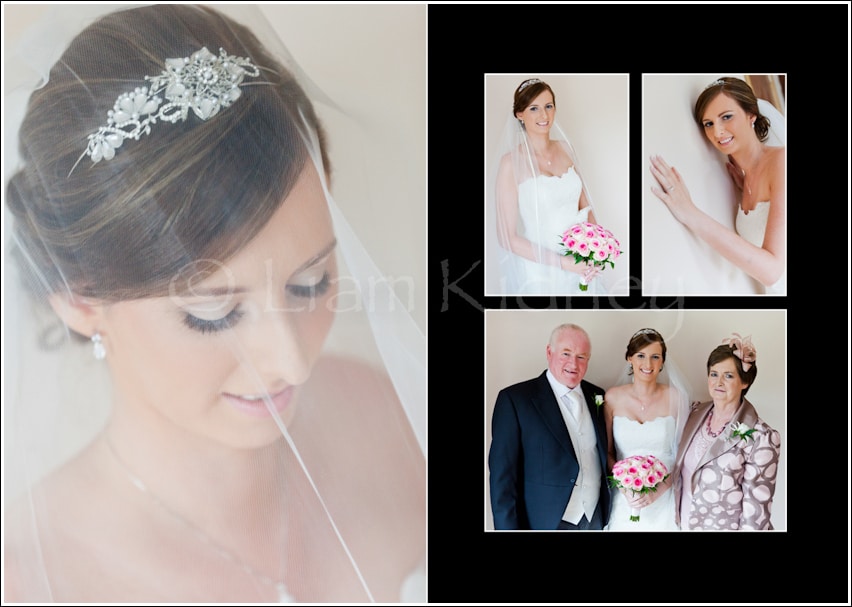 After the church, we stopped off in the beautiful Laois heritage sight the Rock of Dunamaise. It was a stunning location for wedding photographs and had fantastic views of the surrounding countryside. We went on to the Clanard Court Hotel in Athy, Co. Kildare for the wedding reception. They had lama's in the grounds of the hotel and I got pictures with them before the dinner….another first.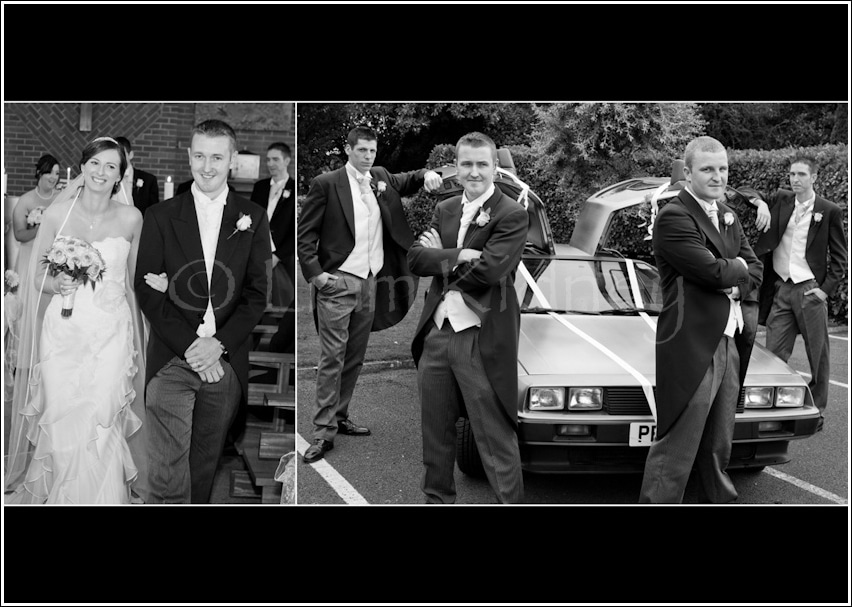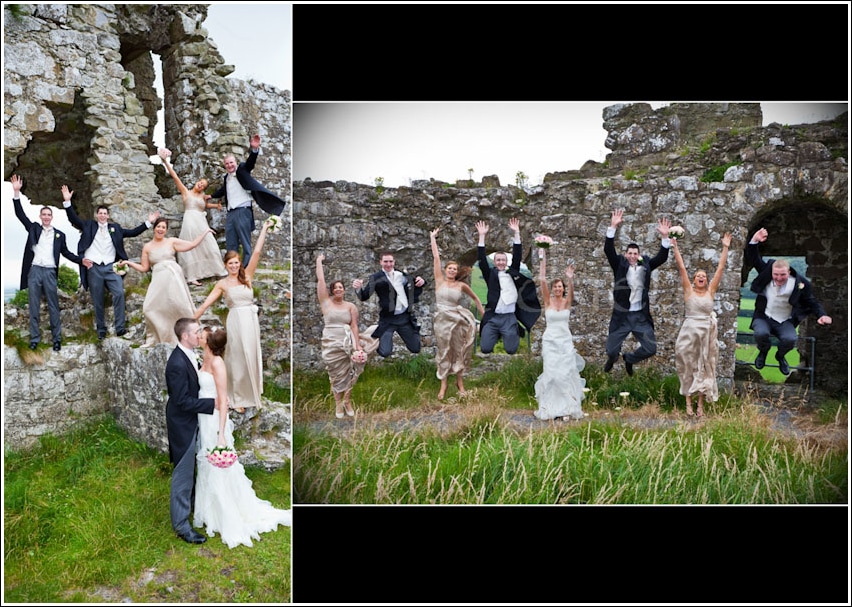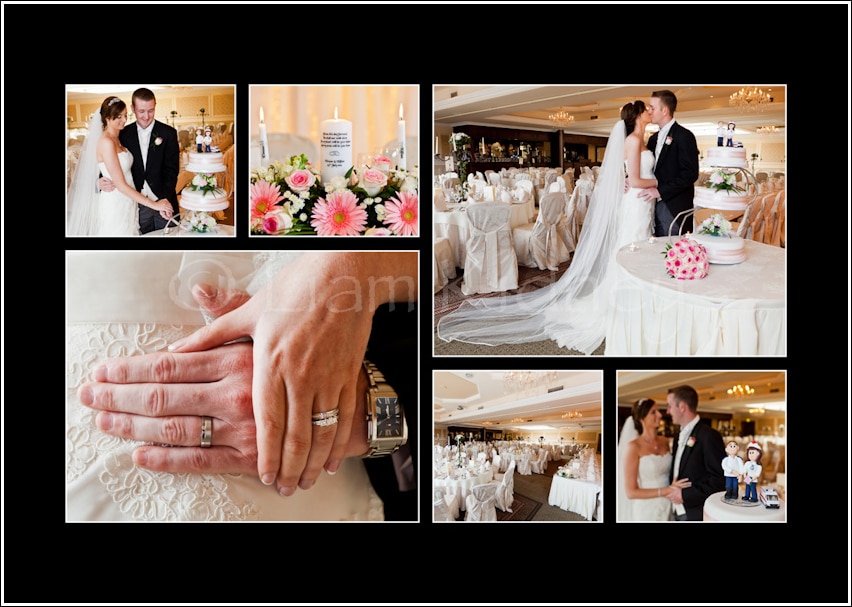 The Storybook albums generally hold more photos than the traditional ones.  The images are imprinted onto very thick pages and the artwork is personally designed by me to tell the story of the day.  I deliberately use very classical designs.  I want to make sure that the album doesn't look dated in five or ten years  time.  The company I use have excellent colour reproduction and the skin tones etc look amazing in the finished product.  Please see a complete slideshow of the album design below.  I hope you will see how much fun the couple had on their wedding day and how the Storybook album tells the story from start to finish.  It is something the couple will cherish for the rest of their lives.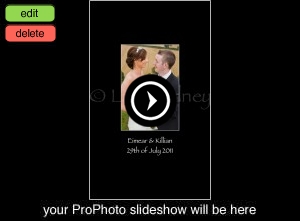 Another thing worth mentioning is that it is very easy to get Parent Albums and Mini books for the Bridal party that have the exact same design as the main album.  They come in A4, A5 and A6 sizes.