Gaffey Productions Wedding Videographers
I have worked with Gaffey Productions Wedding Videographers a lot over the past seven years.  They are one of the premium Wedding videographers in the midlands and I love working with them because of their unobtrusive nature and the professional work they produce of the couples special day.  I interviewed Patricia and Anthony recently for my supplier of the week section of my website.  The wedding below of Ailbhe and & Alec is one of my favourite from this year where I worked with Gaffey Productions.
Why and when did you setup your business?  How long are you in the industry?
We started Gaffey Productions officially in December 2011. We did a few Weddings for some of our friends first, including editing our own Wedding in 2009 and then thought, why not try and set up a business? We have evolved since then and still constantly change, learn, improve and better ourselves, to provide the best Wedding Film for our couples. We are proud finalists for the 2015 Wedding Journal Reader Awards and also for the recent 2018 Mrs2Be Brides' Choice Awards. We're since the end of last year also a member of the IPPVA (Irish Professional Photographer and Videographer Association).
What Service can you supply?
We provide Wedding Videography for our couples and are happy capturing their Best-Day-Ever for years to come. Every couple who got married (including ourselves) will tell you that the day goes by so fast and believe us when we tell you – it really does!
We do also provide commercial Videography, film events nationwide and create commercial videos for businesses to showcase their products & services on their website, create animations and do also green-screen filming, so without going too much into the boring little geeky details – we love our job!
What advice would you have for a bride regarding Wedding Videography?
EVERY couple is nervous about Videography and we hear this so many times. This is one of the reasons why some might want to preserve their Wedding on film, however are nervous about being on camera. We can assure you that we too are very shy in front of camera and we try to make you as comfortable as possible. Our cameras have a zoom and we are using it, so there is no need hanging over your shoulder during your big day. The only times we come closer is during the vows and you might notice us walking up and later down the aisle. We are very discreet and have a no-fuss & relaxed approach when we're filming. Only when you feel comfortable and forget we are even here, we get the best footage of you and capture your little smiles, touches & gestures throughout the day. If you look at the lovely feedback some of our previous couples have given us – they all echo the same: they forgot we were even there! We're sure Liam can testify that, as we work with him quite regularly on Weddings all over this beautiful Island.
How can you help the couple prepare for their big day?  What type things do you suggest?
We help our couples before their big day by answering ALL their questions. Some of our brides are coming home for their Wedding and are planning their Wedding in Ireland from abroad. We're only an email away, we always invite our couples into our studio – if their busy schedule allows – so they can see firsthand how we work, and what they get.
We suggest, when looking for a Videographer, to always compare WHAT you get. Same with photographers – don't just compare the prices! Everybody does things differently and includes something else, so make sure to be sure what you get for your investment.
Relax! Don't panic! This is YOUR day and you are marrying the love of your live. There is no need to be nervous – be yourself and enjoy this one day in your life! You only get married once (we hope!) and you want to enjoy your day and not get stressed over little things that in the long run don't matter. This one day – YOUR Wedding Day – goes by FAST – as mentioned already above, really DO enjoy your day, smile and don't forget those cheeky moves on the dance floor for your fab Wedding Film.
Do you have any special offers on at the moment?
We do. This is for all "last-minute" brides who are getting married this October & November 2018. We are giving away a FREE Bridal Preparation which equals a €200 discount! So if you are on the fence and haven't booked yet – time to contact us, we'd love to hear from you and create a timeless Wedding Film for years to come.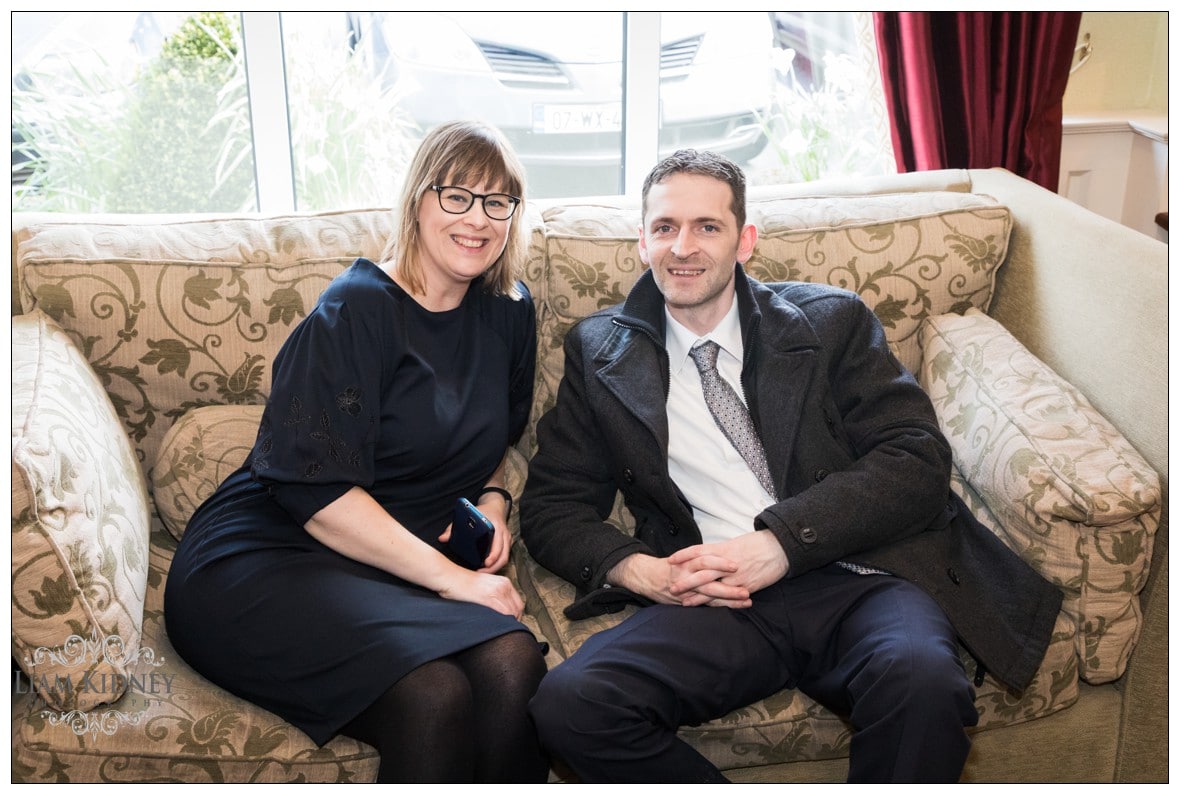 Contact Person: Anthony & Patricia Gaffey
Website: www.GaffeyProductions.com
Facebook Page: https://business.facebook.com/GaffeyProductions
Email: patricia@gaffeyproductions.com
Phone/WhatsApp: 0873620516
Location: Colehill, Co. Longford
Thank you for visiting this post from 2018
As a professional photographer since 2007 my style has continuously evolved and changed with the times.
Feel free to check out this link to my favourite photos from 2019.
Here is a link to one of my favourite weddings from 2019 that will reflect my modern style that mixes documentary photography with the more classical style.