Church Music Advice For Your Wedding
This week, I interviewed Anne Marie from Amber Moon Music and I asked them several questions about their business and tips for potential couples that intend having church music at their wedding ceremony.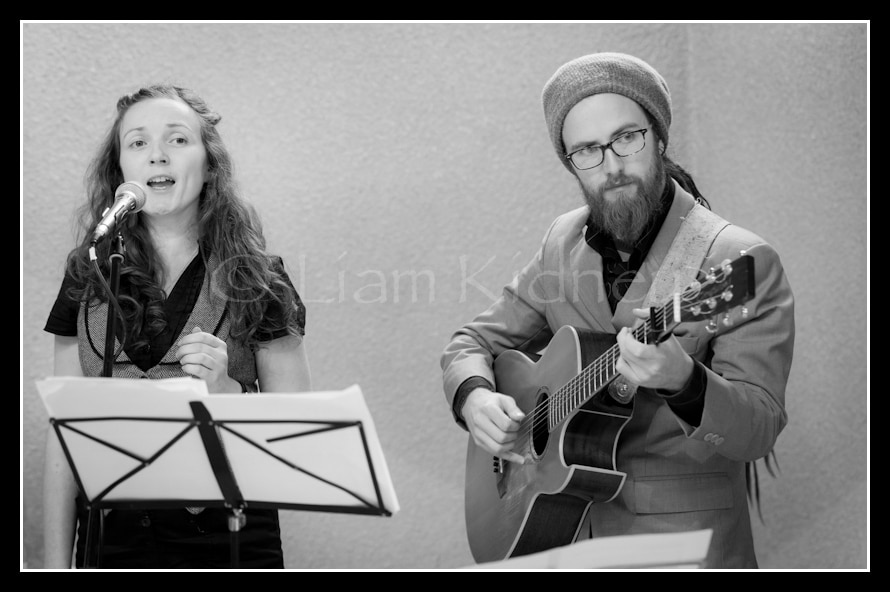 1.        Why and when did you setup your business?  How long are you in the industry?
In 2006 Bean and I played our first wedding together for my brothers marriage ceremony and Amber Moon was formed, we've been playing music together since then in various settings. In the last number of years, however, weddings have become our main focus. It is a beautiful ritual, two people pledging their love in front of friends and family, and it is an honour to be chosen to enhance the ceremony with our music.
2.       What products can you supply?
Combined, Bean and I  have 40 years professional experience supplying music to the public. We supply music and song at a professional standard, and we also supply quality sound equipment for wedding ceremonies and arrivals music. We are available as a duet or a trio. When someone chooses to book us a a trio for their pre reception/ arrivals music we provide a high energy traditional Irish music and song session. We have a wealth of quality musicians to choose from, such as harpists, uillean pipers etc. Most importantly, time and time again we provide a positive outcome with couples contacting us with gratitude for making their day personal and special for them and their guests.
3.       What advice would you have for a bride?
Feel safe to ask for everything you want, even if it is not offered on the 'set list'. If bands can oblige you to make your day personal, they will. Amber Moon certainly will, we pride ourselves on playing music which personalises the ceremony.  Although a band may state they will only learn one song- by naming all the songs you had hoped to hear on your wedding day you may be pleasantly surprised to find more of your wish list fulfilled. However, choosing songs that the band enjoy playing regularly will have a stronger perfromance so please do bear that in mind.
To keep your costs down, choose a local band so you wont have to pay travel expenses.
4.       How can you help the couple prepare for their big day?  What type things do you suggest?
When choosing your wedding music provider, ensure their style and spectrum of music suits your personal music tastes. If you and your partner enjoy  bluegrass and traditional Irish music, choosing a classical soprano, or string quartet will lessen the personal feel of your wedding day. Choose music you enjoy on a daily basis , not music you think you 'have' to play .
I do recommend if you opt for a church wedding, to be respectful of the ceremony and choose Hymns or instrumentals after the 'Entrance' until the 'Signing of the Register'. If you really dislike Hymns, have a listen to more up to date hymns by such artists as Liam lawton who has composed beautiful melodies – lyrics can always be moderately altered to accomadate your needs.
Again communicate with your supplier, tell them what you do/don't want – allow your supplier offer you solutions and alternatives. Ask for your suppliers honest opinion about your choice of songs and placements – they are experienced and know what music/songs sounds good together and what will help the ceremony to flow naturally.
It is really important to know what your priests boundaries are with music, find this out on your initial meeting with him and let your supplier know, this will help you both in creating the correct choice of music for your ceremony.
5.       Any wedding tips?
Here is a full list of the music you will need  to choose for your wedding ceremony(See List Below) .  If filling in the sections of your ceremony seems a daunting task, ask your supplier for a sample list, songs/ hymns they would recommend.  To assist them in creating a strong sample list, see what songs you recognise from their repertoire/list of songs, and let them know what pieces you like and/or dislike , this will help your supplier get a feel for the style of music that suits you both.
Amber Moon Music
Catholic Ceremony Wedding Music
Entrance/ Processional- instrumental or song of you choice
Lighting of candles- continuation of above- or very short instrumental/ verse of song
Responsorial psalm- Hymn
Gospel acclamation- Alleluia
Lighting of central marriage candle- short instrumental or verse of song
Offertory- Hymn or instrumental
Sign of peace- Appropriate song/ hymn or instrumental
Communion- Hymns, Appropriate songs or/& instrumental
Signing of the register- Songs/ instrumentals of your choice
Exit/ Recessional- Song/ instrumental of your choice
Civil Ceremony Wedding Music
Entrance
Candle lighting
Exit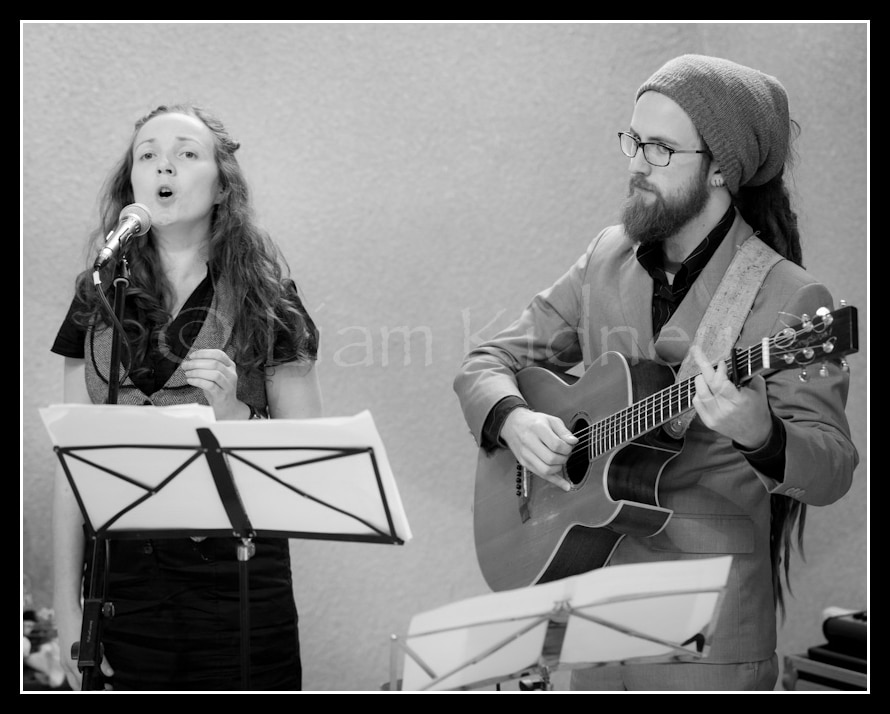 8.       What are your most popular packages?
Our most popular package is a duet for the ceremony followed by a trad session at the arrivals. Our banjo player is very popular at the moment and our button accordian player too, the tunes coupled with the songs make for nice entertainment while your guests await your arrival. Feedback we've received has been that the music gave people a focal point , something to enjoy and chat about with other guests.
9.       Do you have any special offers on at the moment?
To celebrate AnneMarie moving back to Athlone during the month of March 2019 we are offering a 20% Discount on all weddings within 30km of Athlone. From April on we will offer a 10% Discount for Athlone couples. Both these offers are very generous and in choosing local musicians there would be no travel costs which is an added bonus discount !
Plus our ongoing offer still applies– When a couple are booking us for ceremony and arrivals music, we offer a very generous €100 discount .
What is there to think about?! – Check your date with us today!
Contact Person: Anne Marie Hynes
Website: https://ambermoonmusic.com/
Facebook Page: Amber Moon Music
Email: annie@ambermoonmusic.com
Phone: 087 7629121
Location: Athlone, Co. Roscommon, Ireland.
Thank you for visiting this post from 2012
As a professional photographer since 2007 my style has continuously evolved and changed with the times.
Feel free to check out this link to my favourite photos from 2019.
Here is a link to one of my favourite weddings from 2019 that will reflect my modern style that mixes documentary photography with the more classical style.