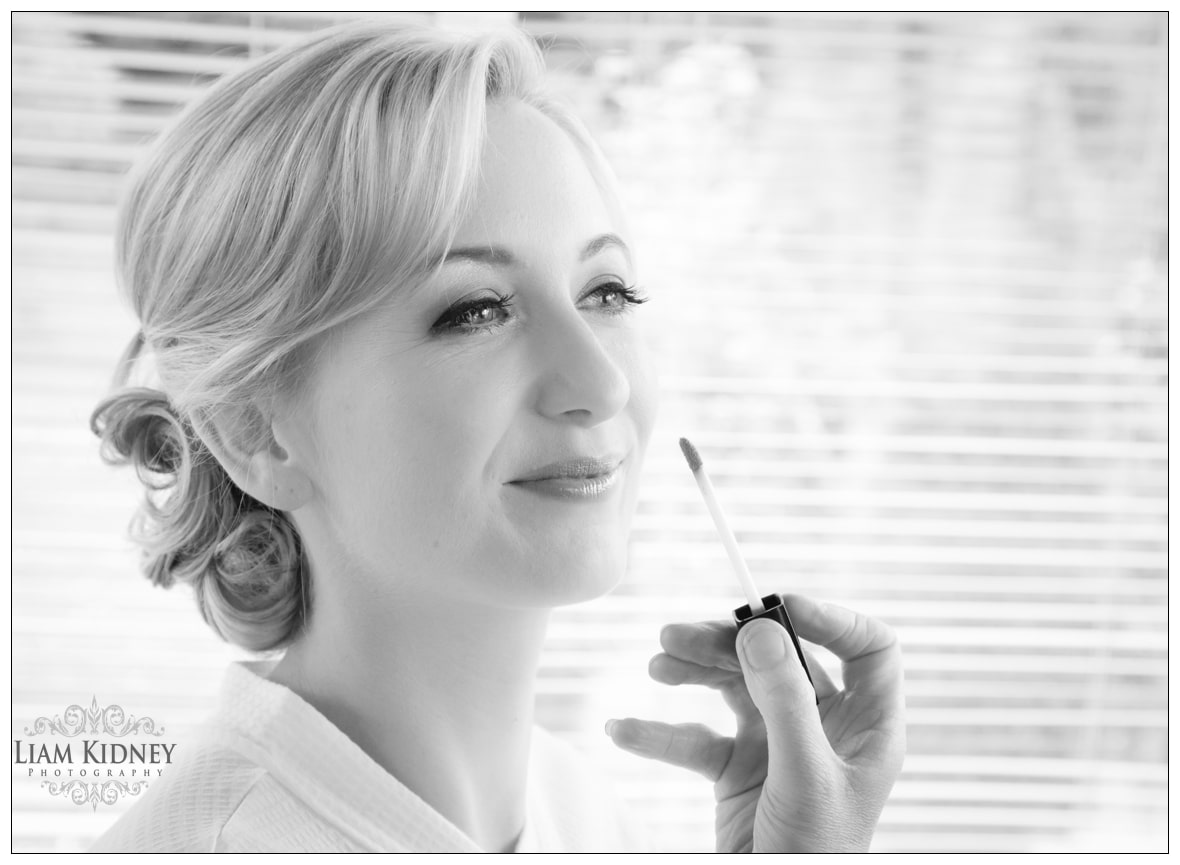 Carrie's Beauty Salon Athlone
Carrie's Beauty Salon is a local Beauty, Massage and Skincare Salon conveniently located in the centre of Athlone. They provide a range of beauty treatments focusing largely on natural based products in their boutique luxury salon and offer a full complement of beauty services to leave you looking and feeling flawless in a tranquil and elegant setting.
Please Note:  The pictures in this post are from several different weddings I photographed and not necessarily of  Carrie's Beauty Salon.
1. Why and when did you set up your business? How long are you in the industry?
I have always had a keen interest in make-up and beauty treatments, and so working as a beauty therapist was an ideal profession. I applied for a place and was accepted into Coen Cantrell College of Beauty. I graduated in 2002 and worked in Hudson Bay Hotel for a short time before an opportunity arose to set up my own salon. For the following four years, with increased footfall and an ever growing business there was need for a larger premises.
A vacancy opened above Medussa hair Salon, one of the leading hair salons in Athlone, and I simply had to seize it. From there my business went from strength to strength affording me the chance to employ other beauty therapists and make up artists. This enabled me to offer a broader range of therapies and services. I will be here 7 years this April, I am still loving every minute and thankfully business is still going well.
2. What products can you supply?
I offer a broad range of beauty treatments, skincare, make-ups, tans, eye treatments, nail care, waxing and much more focusing largely on natural based products.
Skincare:
Yon-ka – Phyto-aromatic skincare products. Purifying, healing and therapeutic.
Dermalogica – Treatment specific regimes focused on skin ageing, brightening and hyper pigmentation.
Make-up:
Glo Minerals – Flawless finish. Long lasting. 100% natural ingredients.
Kajara – Wide variety of colours. Eyeshadows etc.
Spray Tans:
He shi – Award winning express liquid tan.
Vani t – Develops in 3 hours. Variety of shades.
SunFX – Extremely natural looking tan.
Nail Treatments:
Shellac – 2week wear. Zero drying time. Mirror finish.
Paraffin manicures – Moistens and softens skin.
Eye Treatments:
HD Brows – Bespoke brow tailored individually to the client.
Mink Lashes – For a fabulous full lash look. Lasts 3-4 weeks.
And more….
Genosys microneedling and teeth whitening coming to the salon soon…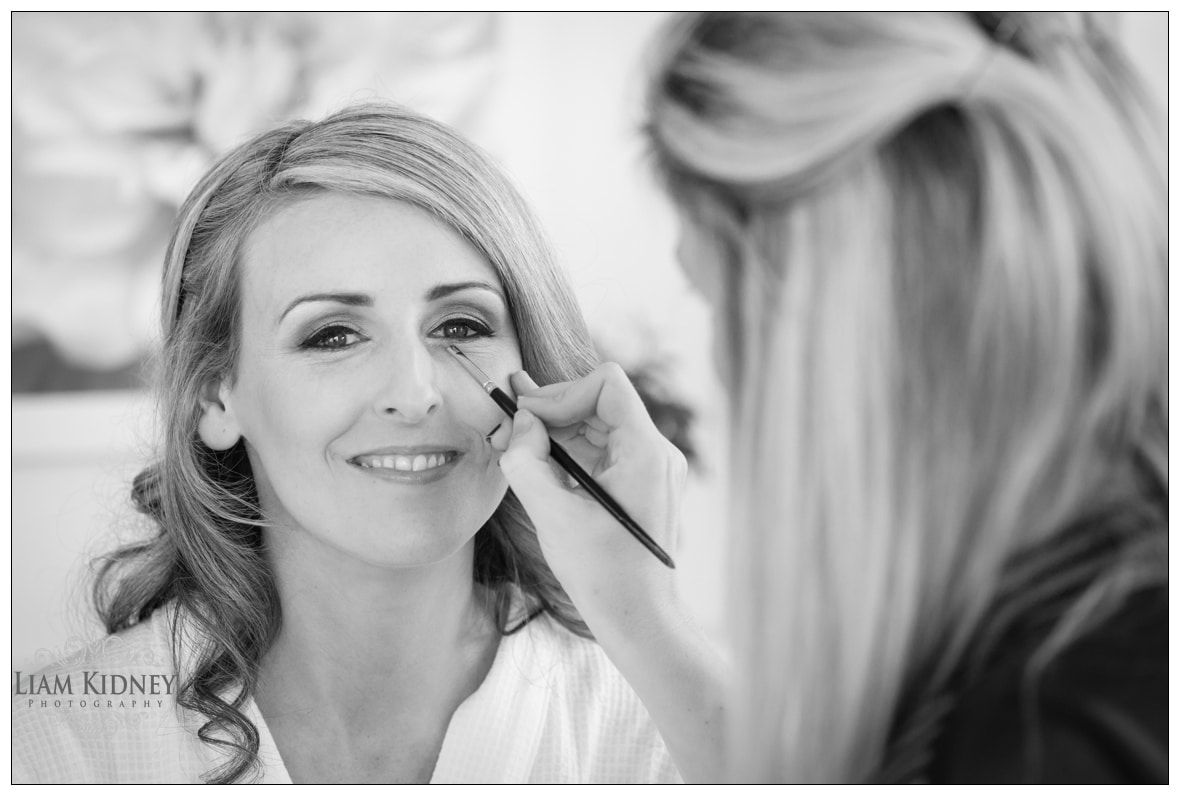 3. What advice would you have for a bride?
Put together a good team. A team of professionals that share the same vision as yours, can offer you advice in planning and achieving your dream day and have the confidence and experience that will ensure the day is as relaxed and enjoyable as possible. Preparation for your skin starts 6 months before the day at least. Planning and preparation is essential. Facials, Moisturising, Body treatments, Nail Care etc. All very thoughtful gifts if any grooms-to-be are reading!
A trial will need to take place to discuss the direction the bride wishes to go with the make-up. Colour tests can be done and it is a great opportunity to get to know each other, ask questions, share experience and decide on every detail.
Keep calm on the day, It's not going to start without you!
4. How can you help the couple prepare for the big day? What type of things would you suggest?
Take time to prepare and organise together, after all the day is about the bride and groom and their vision of how the big day will play out. Skin care isn't just for the ladies, mens skin is important too even if they don't like to admit to it. It's becoming much more acceptable for men to have a moisturiser on the night stand next to that of his bride-to-be.
It's never too soon to begin a healthy skincare regime. Exfoliants, moisturisers and facials from 6 months prior to the date. There cannot be enough said for a healthy diet. Plenty of water, vegetables and all that good stuff. Green tea can always help reduce toxins and blemishes in the skin.
A nice massage can always help soothe away the stresses and strains that go hand in hand with all the organising.
5. Any wedding tips?
Anybody you choose to go with; Photography, Hair, Makeup wise has done it all before, trust them, you're in safe hands. Start the planning process early and hire professionals. Do your research and go with people that are a good fit for you as a couple. People that will enhance your day and make you feel as relaxed as possible. Talk to others who have used the services before.
Remember what the day is all about. Do not lose focus of this.
Always have an emergency kit on hand. ie. Tissues, safety pins, lip gloss, plasters etc
Heels may hurt; hems may fall; tears may be shed.
6. What type of service do you provide?
Our team provide a warm and friendly approach to a variety of services within the make-up artistry and beauty therapy industry. From skincare, healthcare, pedicures, manicures and holistic and Swedish massage to the high end of make-up artistry. Fashion shows, Photo Shoots, Bridal. We offer preparatory and on the day services for varying sizes of wedding parties. Facials, tans, nails, eyelashes and specialised waxing. Body treatments such as body exfoliation and wraps.
Make up-trials are done prior to the big day. Make-up can be done in the salon or in the comfort of the brides home on the morning of the weeding. It is also great that hair can be done in the salon downstairs. My team and I can look after varying sizes of wedding parties. We enjoy greatly being involved in each persons big day.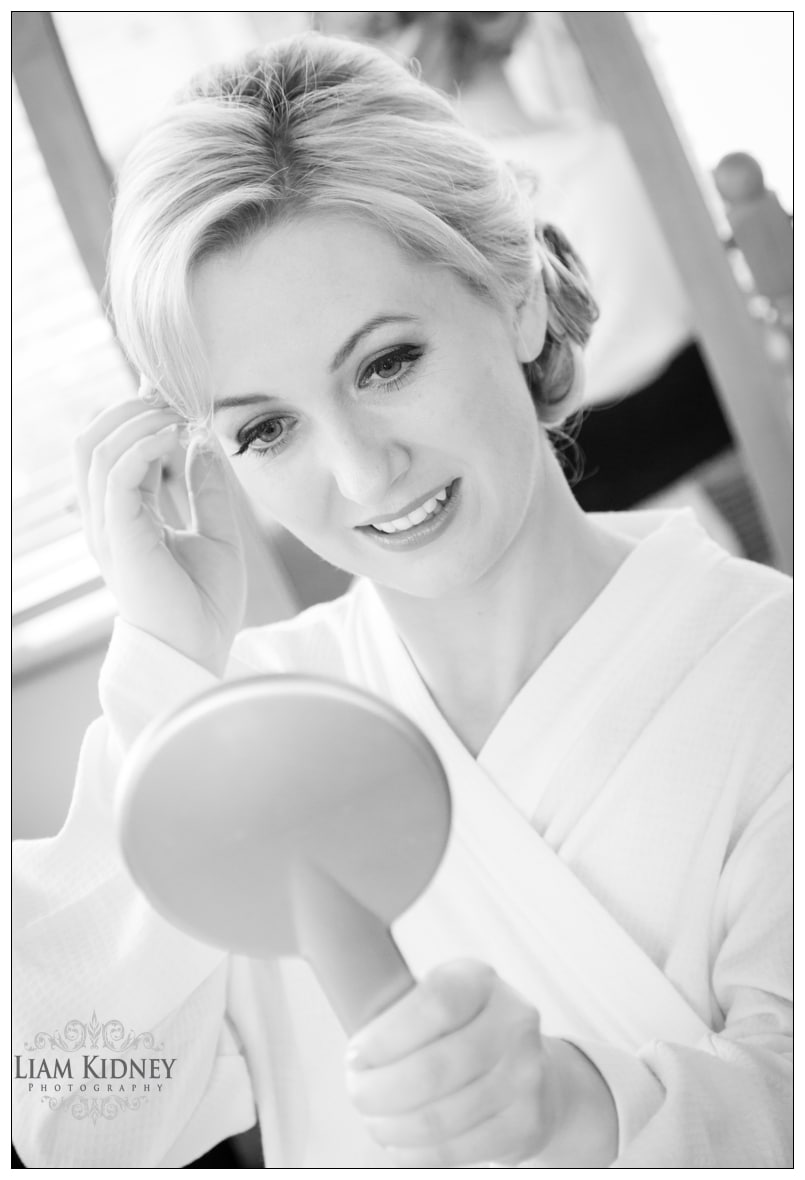 7. What are your most popular packages?
The 'Girls Night Out Package' which includes Eyebrow Shape, False Eyelashes, Full Body Spray Tan, File and Paint for Fingers and Toes (One Shellac available for either fingers or toes) €60
The 'Head to Toe Package' which is a must have before the big day includes
a Yon-ka facial, Full Body Hot Stone Massage and a Pedicure. €100
The 'Bridal Package' which includes Bridal Make-up, Full Body Tan, Shellac Nails and 3 in 1 Eyelash and Brow Tint and Shape. €100
We can also provide custom tailored packages to suit each bridal party. So just drop in or give us a call.
8. Do you have any special offers on at the moment?
We do run various special offers throughout the year. This time of year everyone wants to get back into their healthy regimes and for the perfect, fresh start to the new year we are running an offer on a Yon-ka facial and back massage.
9. Any funny stories you have heard about weddings you were involved with?
There is no end to the obstacles and strange happenings that take place in the run up to a wedding. From chewing gum, spilt milk, candle wax, double booking of churches, I have heard and seen it all… What ever might happen has probably happened before and the wedding still goes ahead. There is always a way around these things and it will only make for a great story for the grand kids.
It always seems the grooms have a wee bit more time so don't be afraid to hand them a little more responsibility. Many an irate bride has received a call from their husband to be on the morning of, just out from a leisurely swim or a quick 9 holes even. The electricity can go; and it has. Cars can break down; and they have. At the end of the day what needs to be remembered is it will all work out and be the most memorable and enjoyable day for all involved.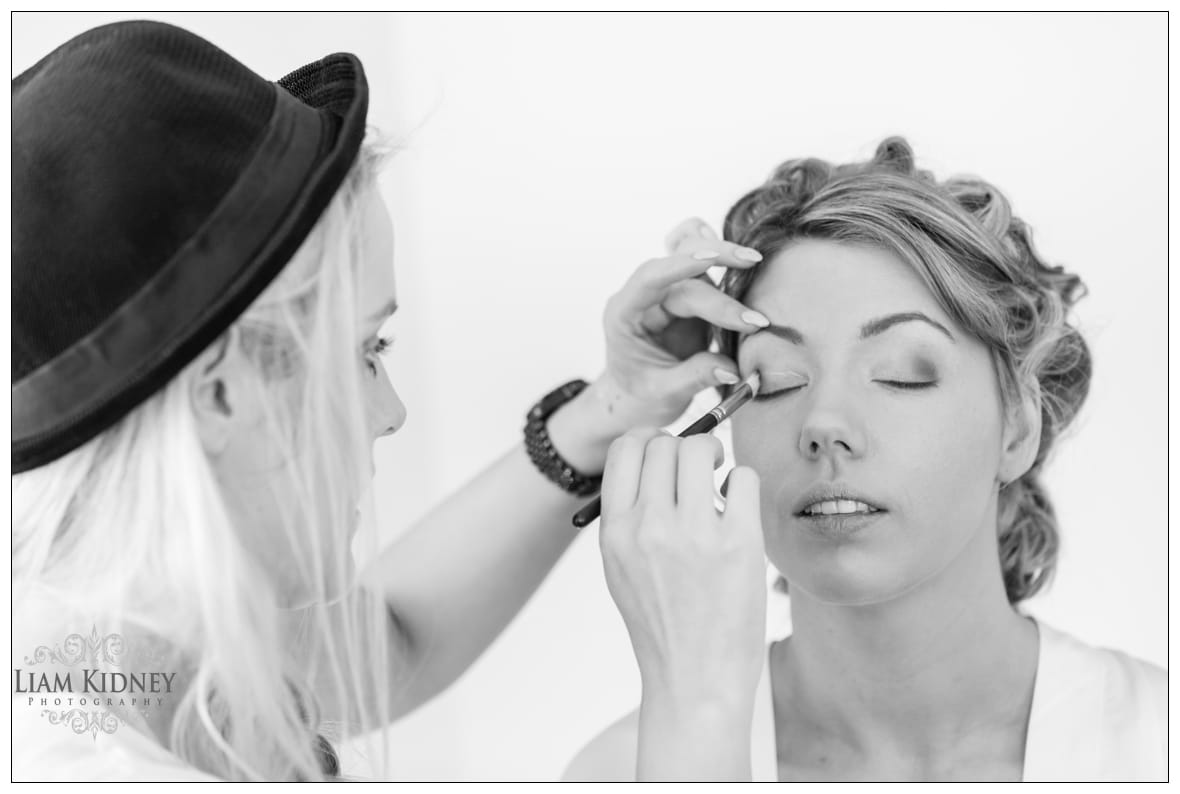 Carrie Cunnane ITEC CIBTAC CIDESCO
Owner of Carrie's Beauty Salon
Graduated from Coen Cantrell College of Beauty in 2002
Address: 11 Castle Street, Athlone, Co Westmeath
Telephone:          0906477596
Facebook:            www.facebook.com/carries.athlone
Thank you for visiting this post from 2014
As a professional photographer since 2007 my style has continuously evolved and changed with the times.
Feel free to check out this link to my favourite photos from 2019.
Here is a link to one of my favourite weddings from 2019 that will reflect my modern style that mixes documentary photography with the more classical style.