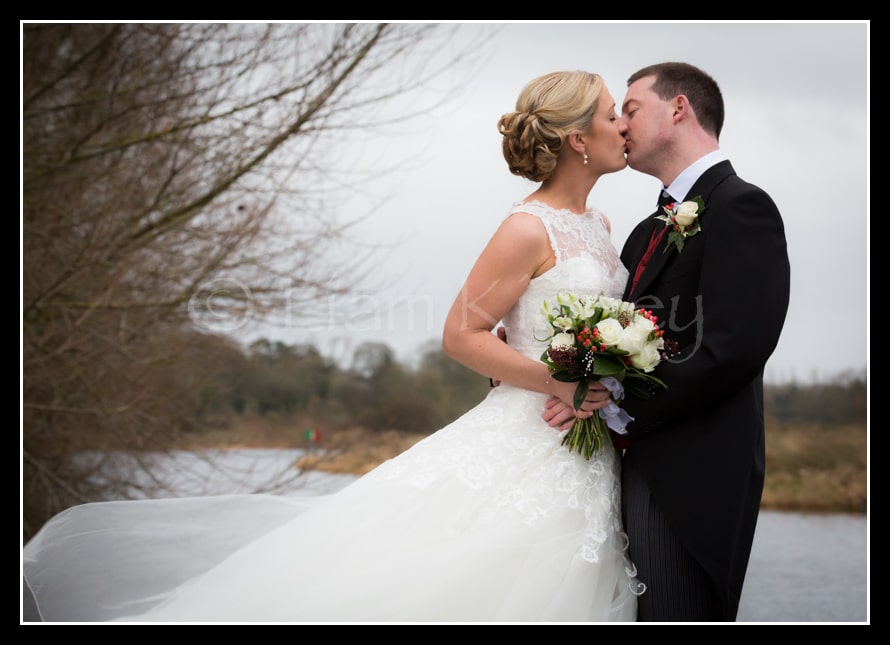 I recently covered the wedding of Aisling Courtney and Shane Feeney in Taughmaconnell Church near Ballinasloe, Co. Galway.  I started in the bride's house where the where her two sisters and her best friend helped her to get ready.  It was a very relaxed house and this made my job a lot easier.  Medussa Hair Salon and Carrie's Beauty Salon did a great job on the hair and makeup and the bride was ready when I arrived at the house.   The Winter weather wedding feel was complete when the bride arrived up the church by candle light.  The priest was a real character and he did a great job at putting the couple at ease during the ceremony.    It was really windy but we managed to get some of the wedding photos done outside the church.  We stopped briefly near the canal in Ballinasloe on the way to the hotel for a few more.  The Carlton Shearwater in Ballinasloe, Co. Galway had a fantastic reception ready for us when we arrived.  We took all the family photos in lobby area next to a huge Christmas tree.  The reception went off without a glitch and the band got party going just as I was leaving.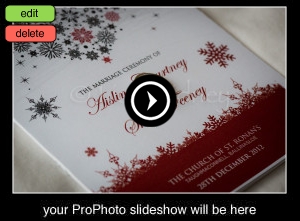 Suppliers:
Hotel:  Carlton Shearwater Hotel, Ballinasloe, Co. Galway
Hair and Make up:  Medussa Hair Studio and Carrie's Beauty Salon
Church Music:  https://ambermoonmusic.com/
Thank you for visiting this post from 2012
As a professional photographer since 2007 my style has continuously evolved and changed with the  times.
Here is a link to my favourite photos from 2019 which you can see is a lot different from 2012.
Here is a link to one of my favourite weddings from 2019 that will reflect my modern style that mixes documentary photography with the more classical style.