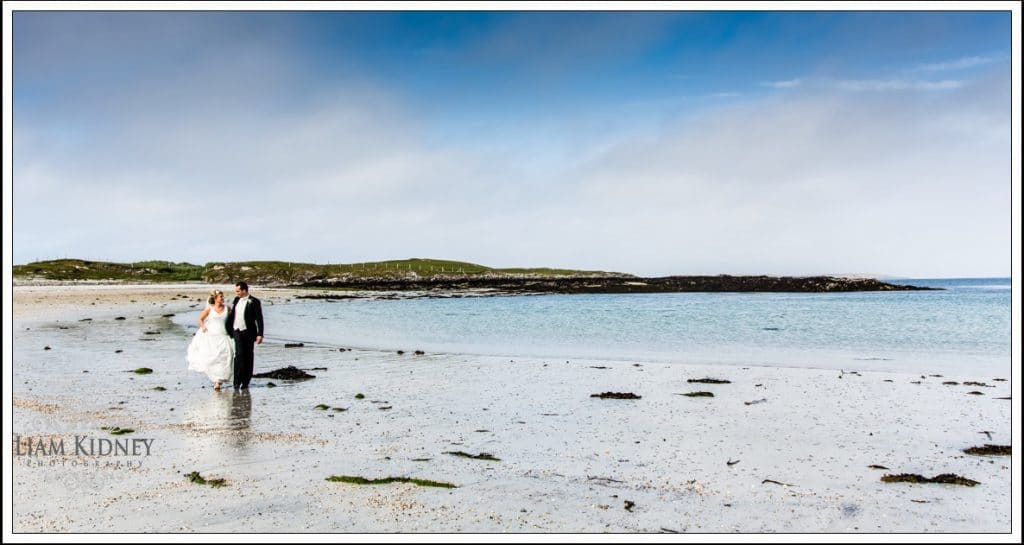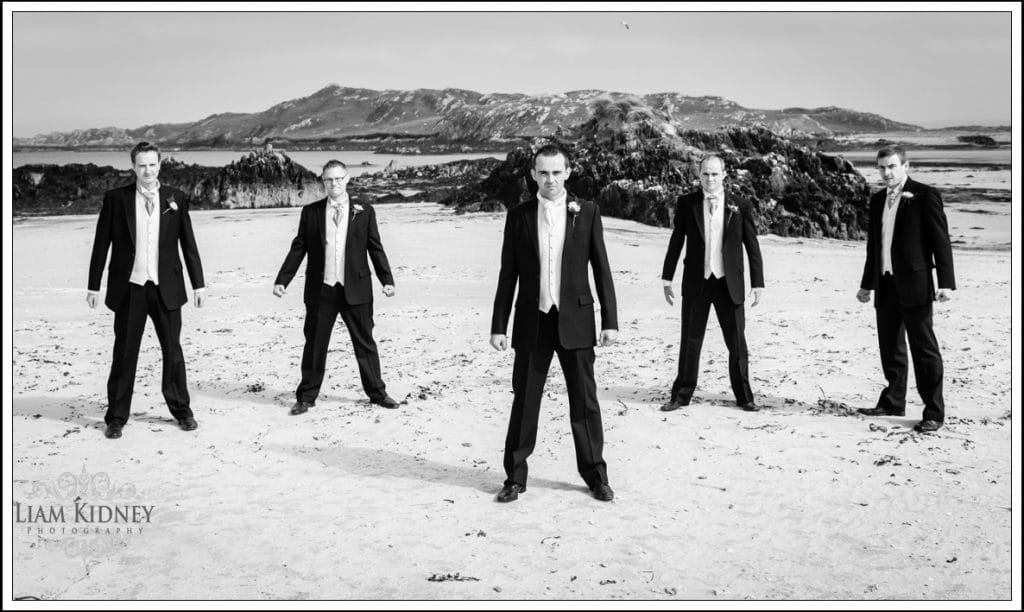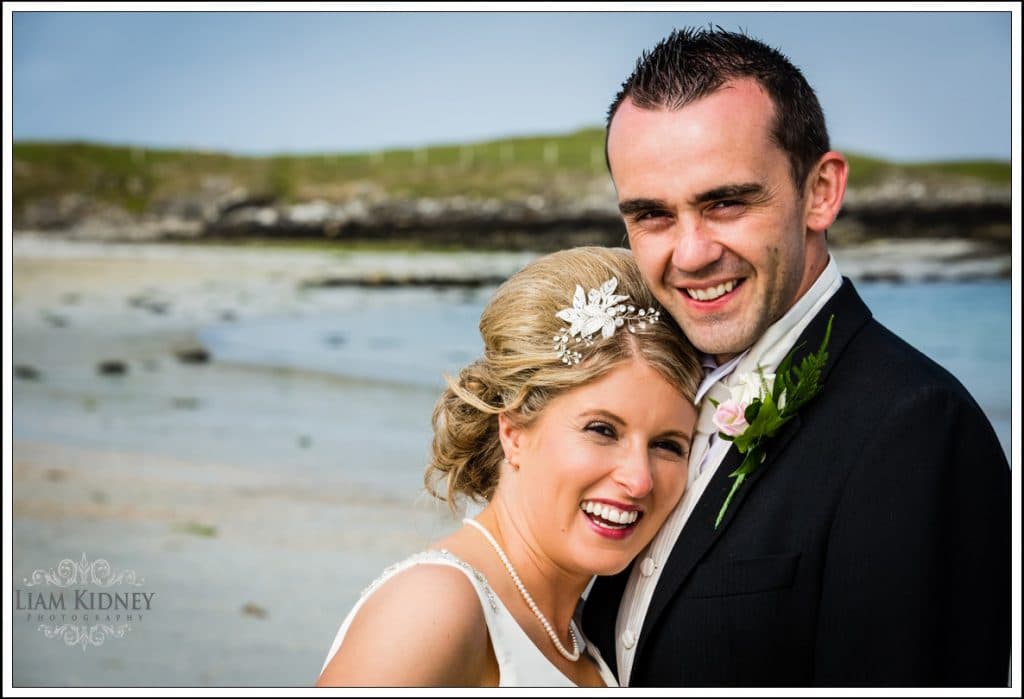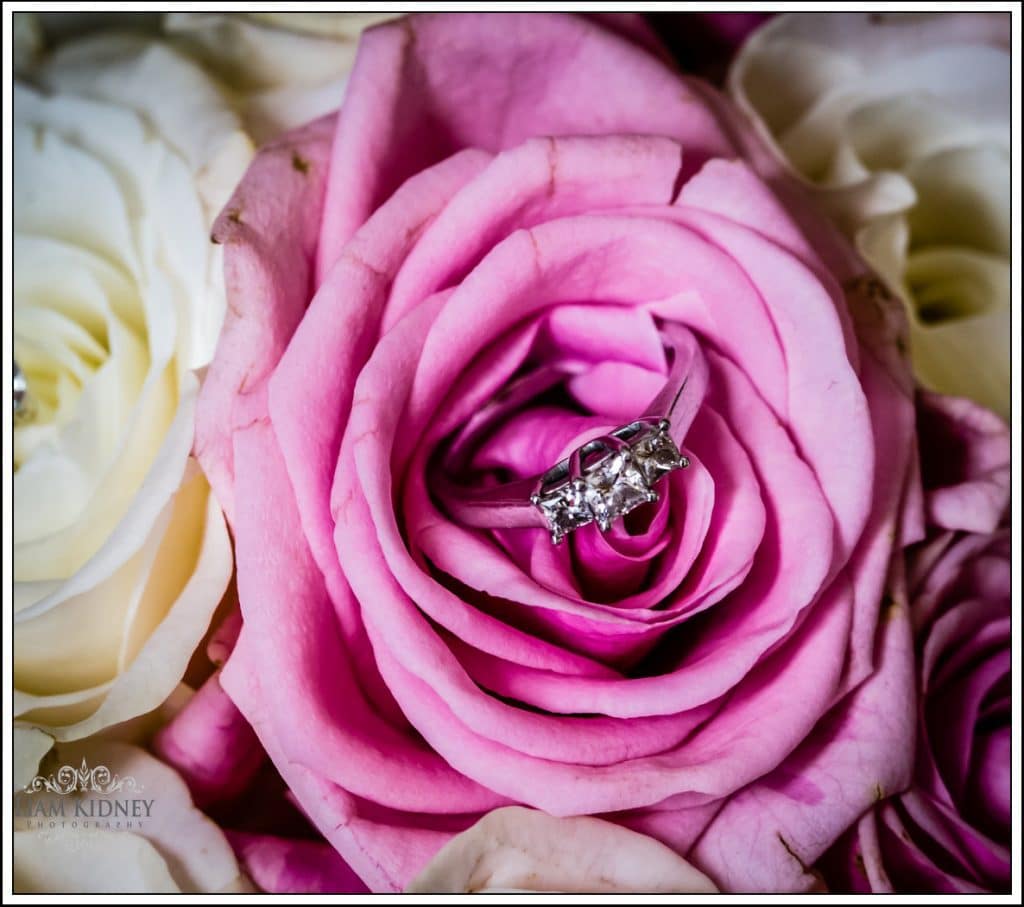 I recently covered the wedding of Selina McGreal and Tomás MacGiolla in Inishbofin Church and Inishbofin House Hotel.  Inishbofin is a beautiful island near Cliften in Connemara in Co. Galway.  The couple are originally from Mayo and returned home from Liverpool to get married.  Inisbofin is an epic place to get married it feels like a foreign wedding yet you couldn't find a more Irish place to be married.  Guests have to make a huge effort to get there but when they do it so worth it.  I started with the groom in the Dolphin Hotel where we got  great pictures.  I went to Inishbofin House Hotel where the bride was getting ready.  She was very relaxed, looked amazing and we got lovely photos of her with her bridesmaids.  The ceremony was in the Inishbofin Church the priest did a great job.  We headed for the East Beach afterwards where we got stunning pictures among the spectacular scenery with the Mayo and Galway hills in the background.  The sun was beaming down and we got beautiful and fun pictures with the wedding party on the beach.  The reception was in the wonderful Inishbofin House Hotel.   As everybody was staying on the island come 2 a.m the musicians, hotel staff and some of the locals all joined in the celebrations in the hotel hours till dawn.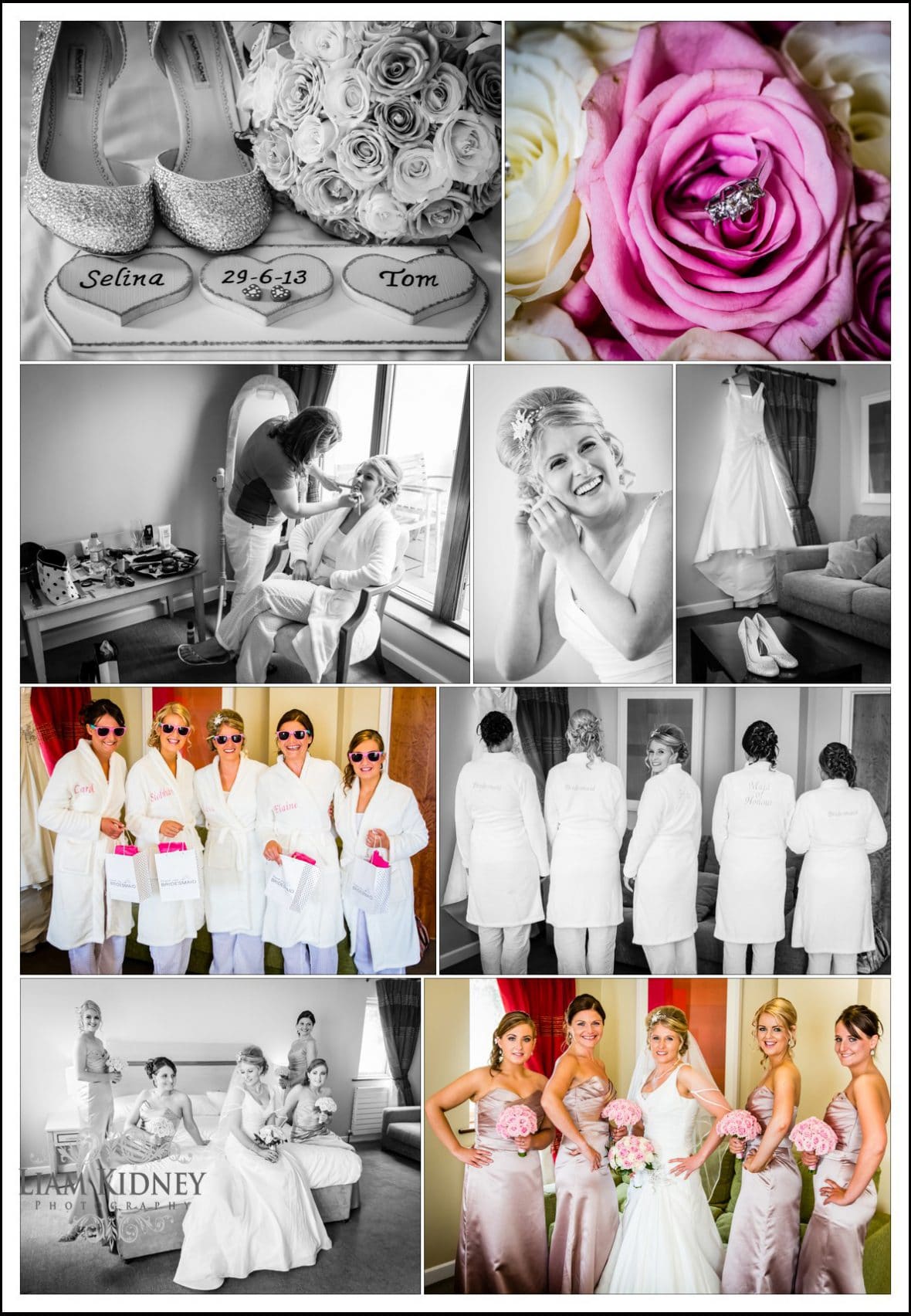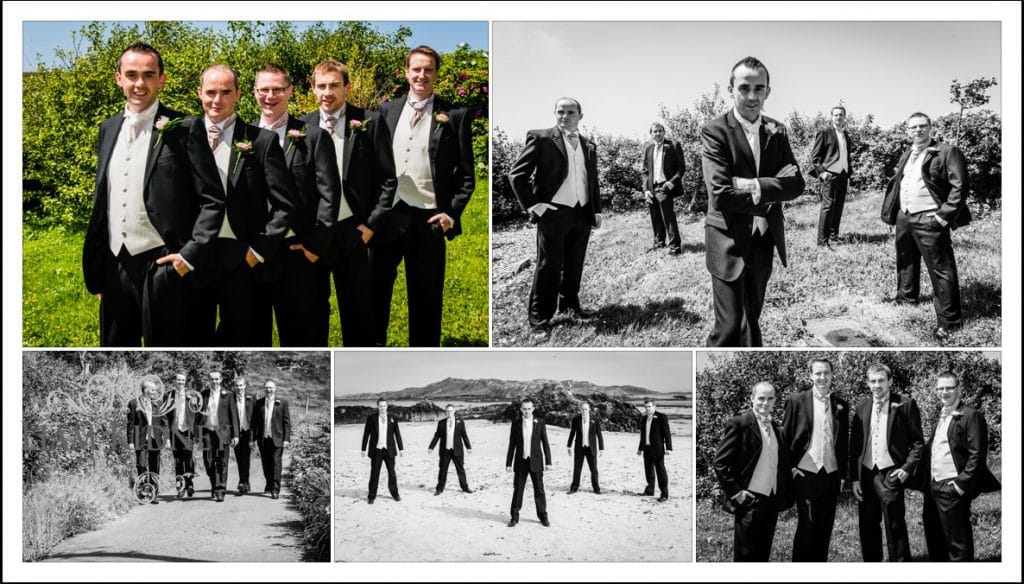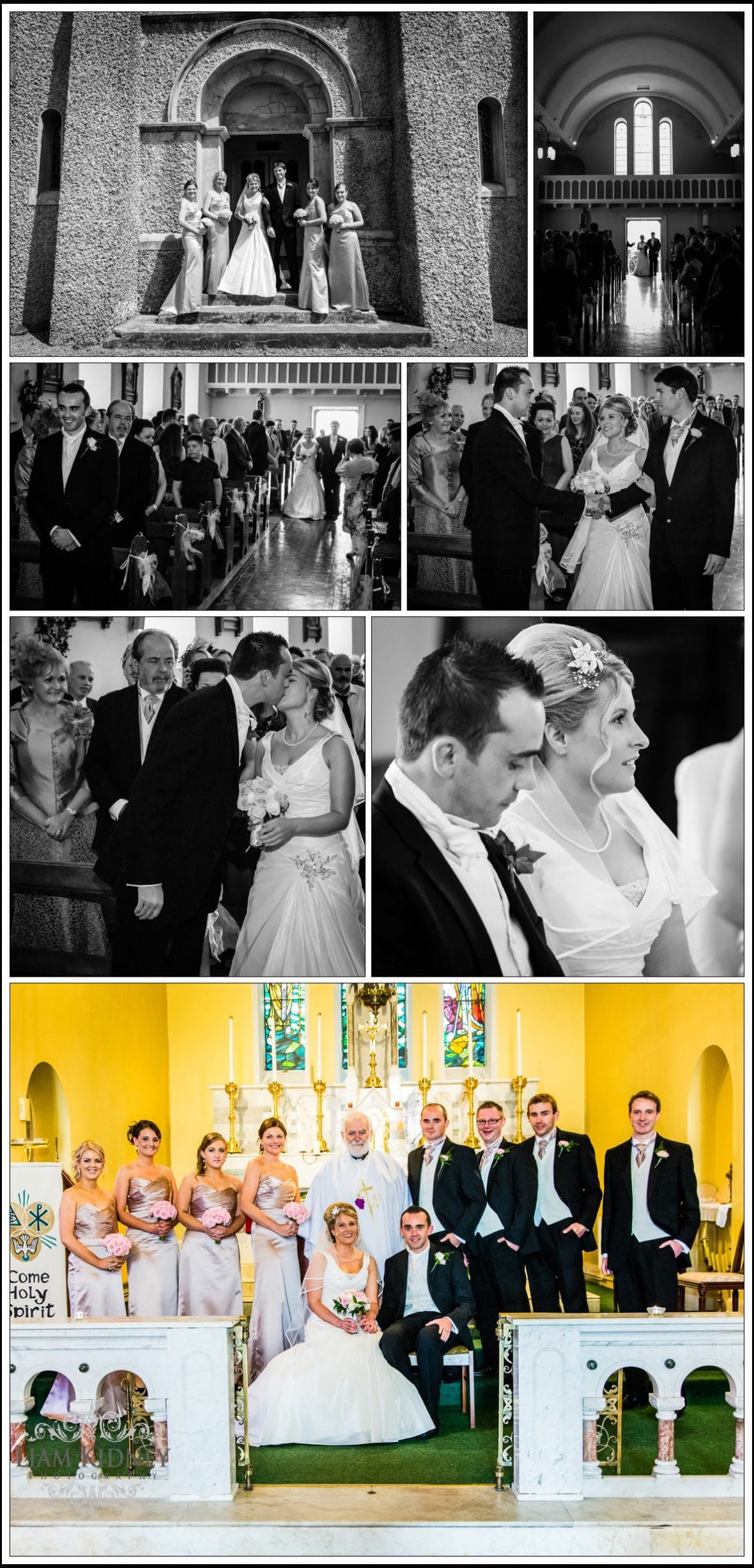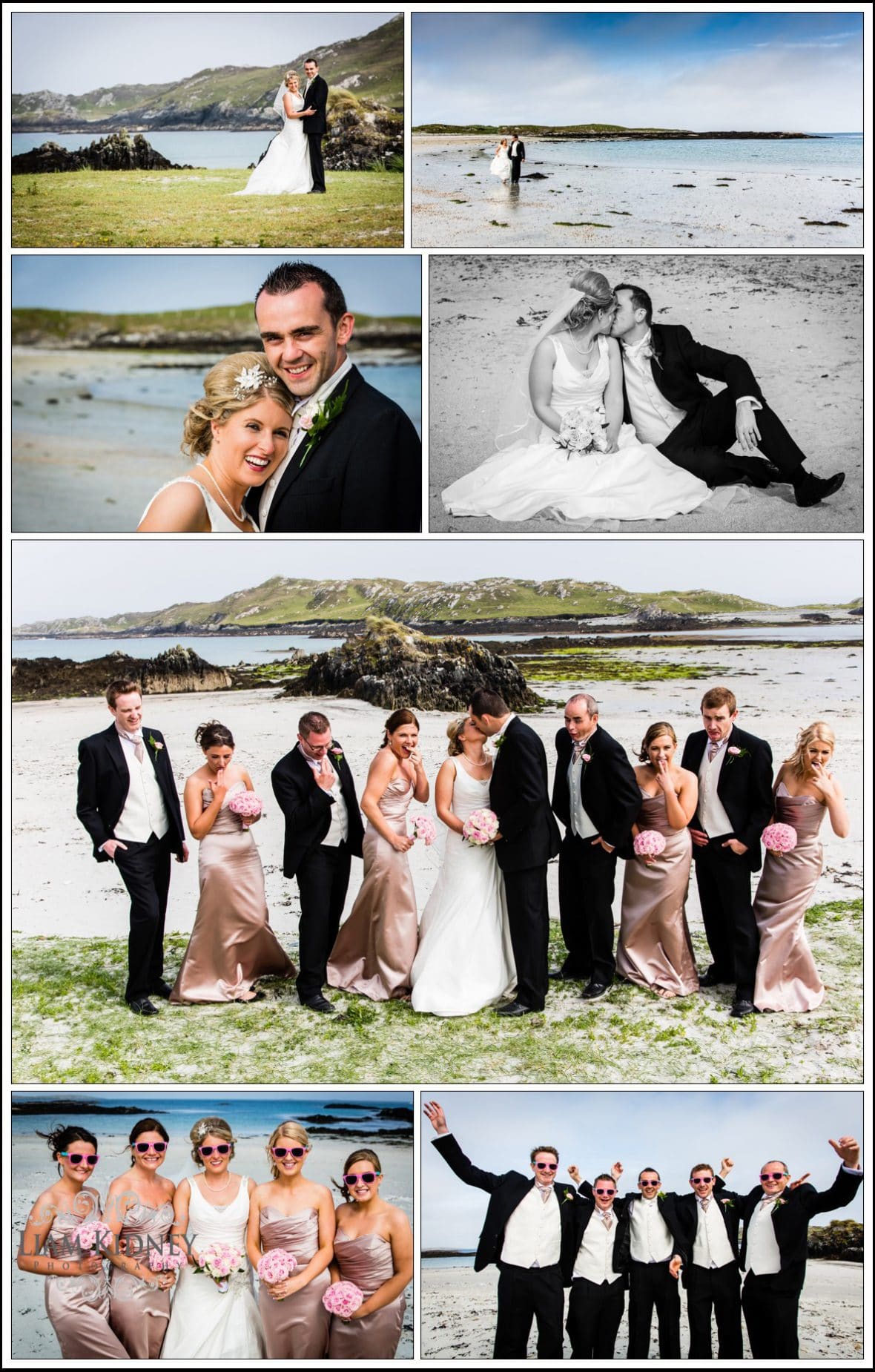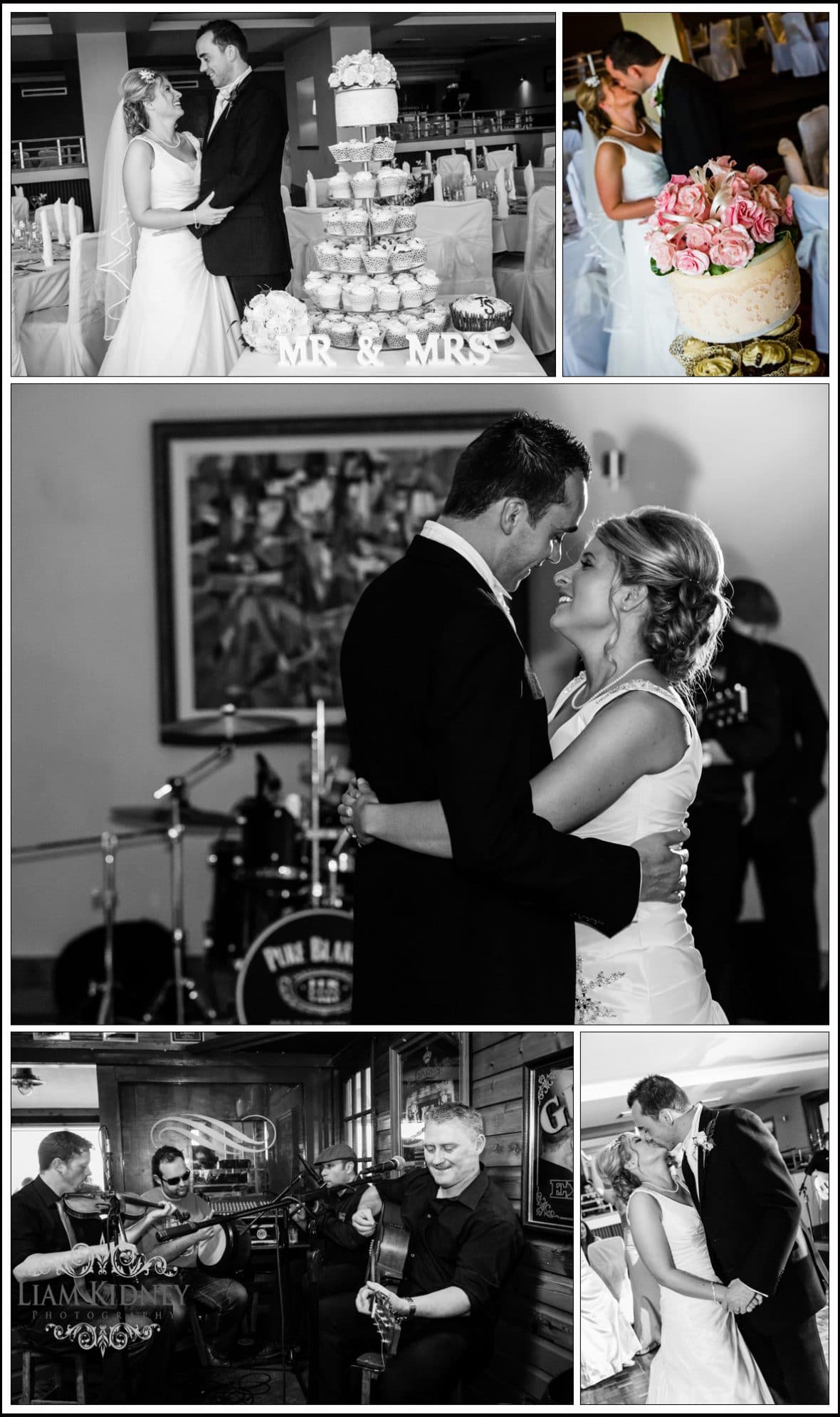 Suppliers:
Hotel; Inishbofin House Hotel
Church: Inishbofin Church
Thank you for visiting this post from 2014
As a professional photographer since 2007 my style has continuously evolved and changed with the  times.
Here is a link to my favourite photos from 2019 which you can see is a lot different from 2014.
Here is a link to one of my favourite weddings from 2019 that will reflect my modern style that mixes documentary photography with the more classical style.