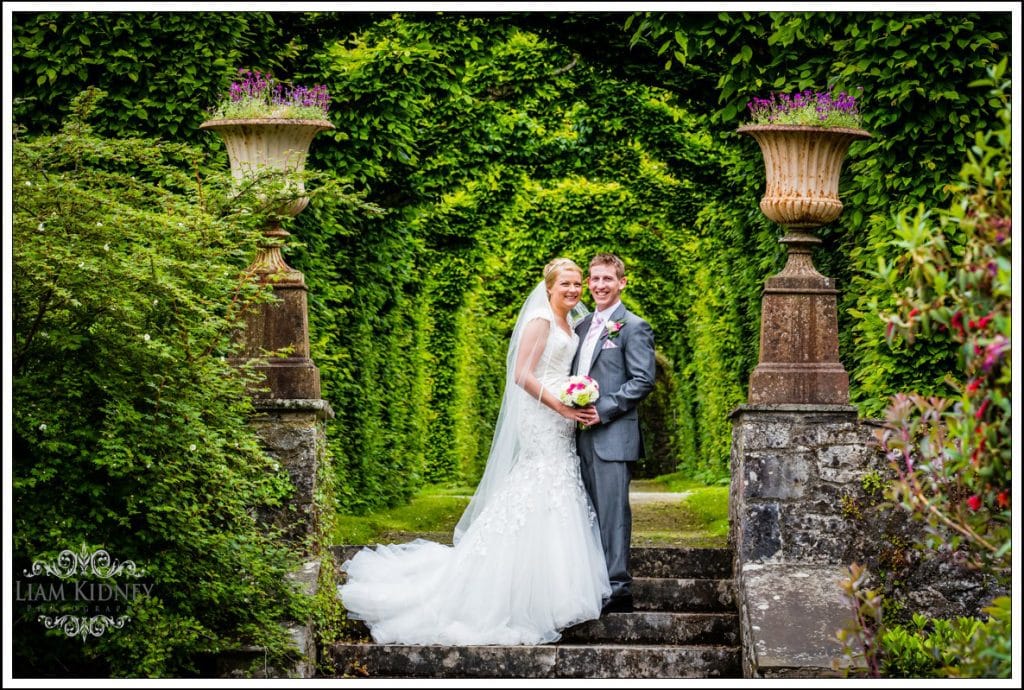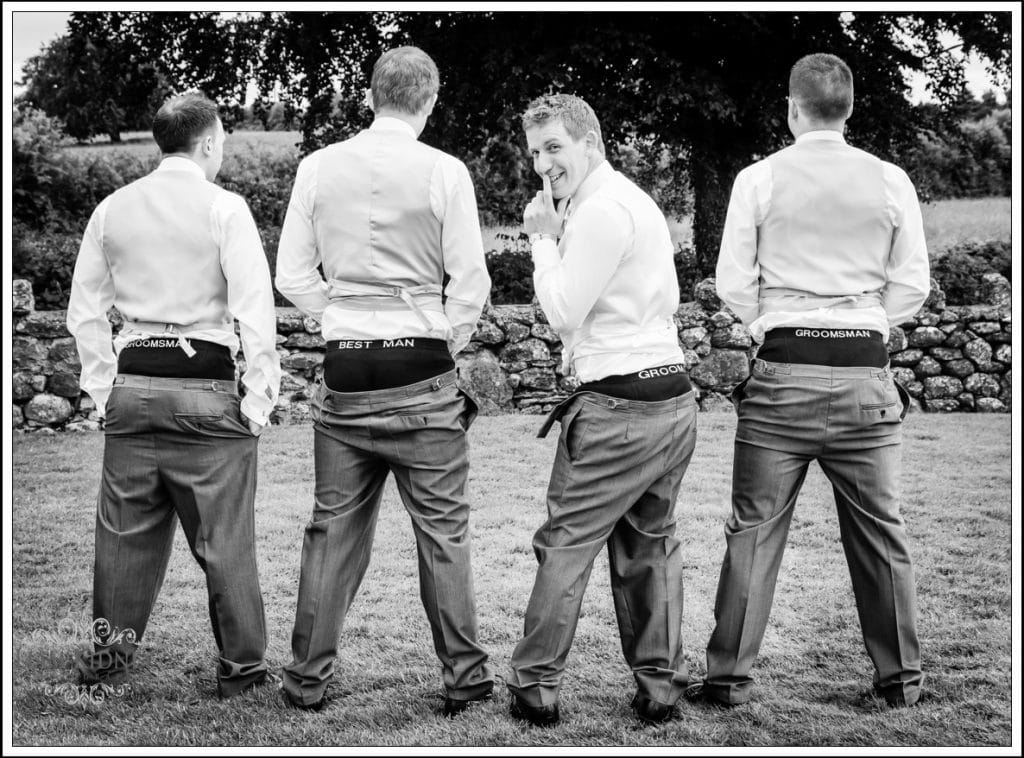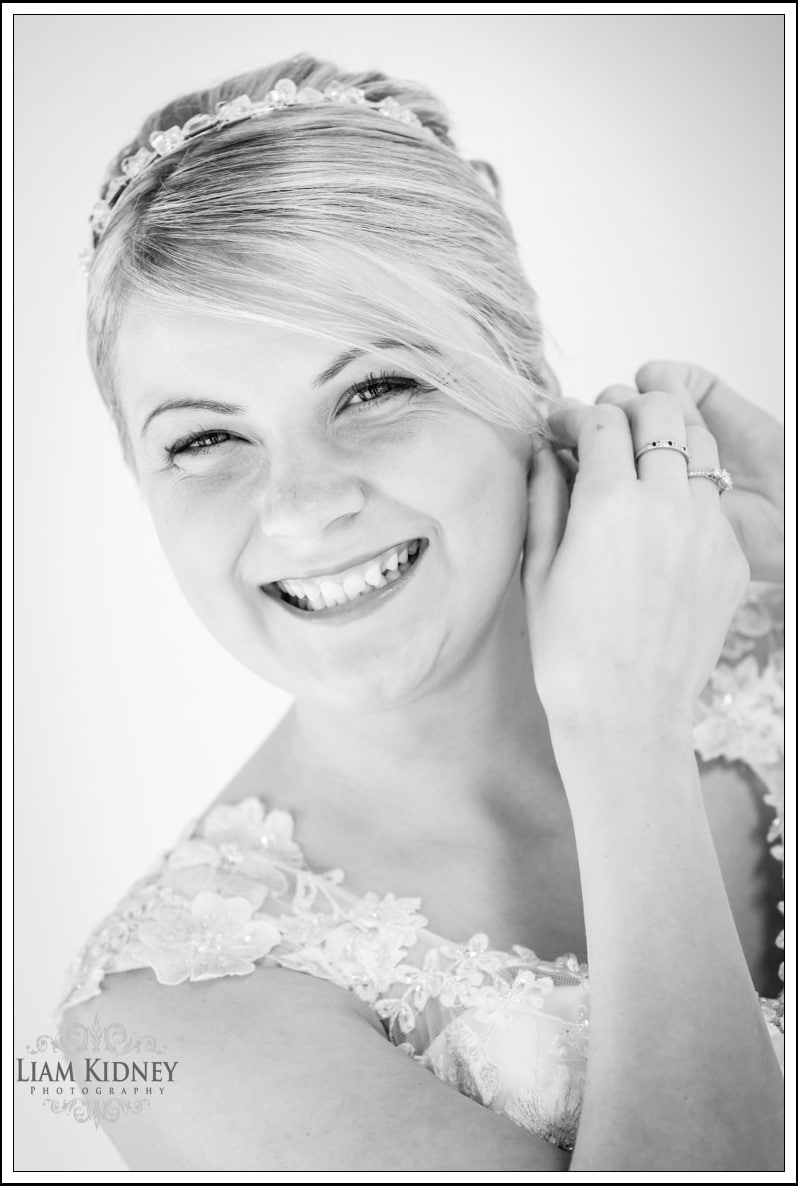 I recently covered the wedding of Aoife Halligan and Trevor Phelan in Boher Church, Co. Offaly.  I started in the grooms home house.  All the lads were in flying form and we got great photos in the garden.  The neighbours tractor even made a great background for the lads.    The bride's house was  a lot calmer.  The little flowergirls dresses looked so cute next to the Bride's dress.  The church was recently renovated and looked great for the ceremony.    The grounds of the church were really pretty and it was perfect to use for background for the wedding photos.  The weather was very changeable so we got some "safe shots"before we headed to Birr castle for the wedding party photos.  It was a fantastic location and well worth the entrance fee.  The gardens looked stunning and I loved the walled garden which was in full bloom.  There was also great waterfall and it all worked together to make some lovely wedding photos.  The reception was held in the County Arms Hotel in Birr Co. Offaly.  Simon Casey who is married to the bride's sister provided the music.  The dance floor was full as I headed off after the first dance.  A very enjoyable day with such a fun couple!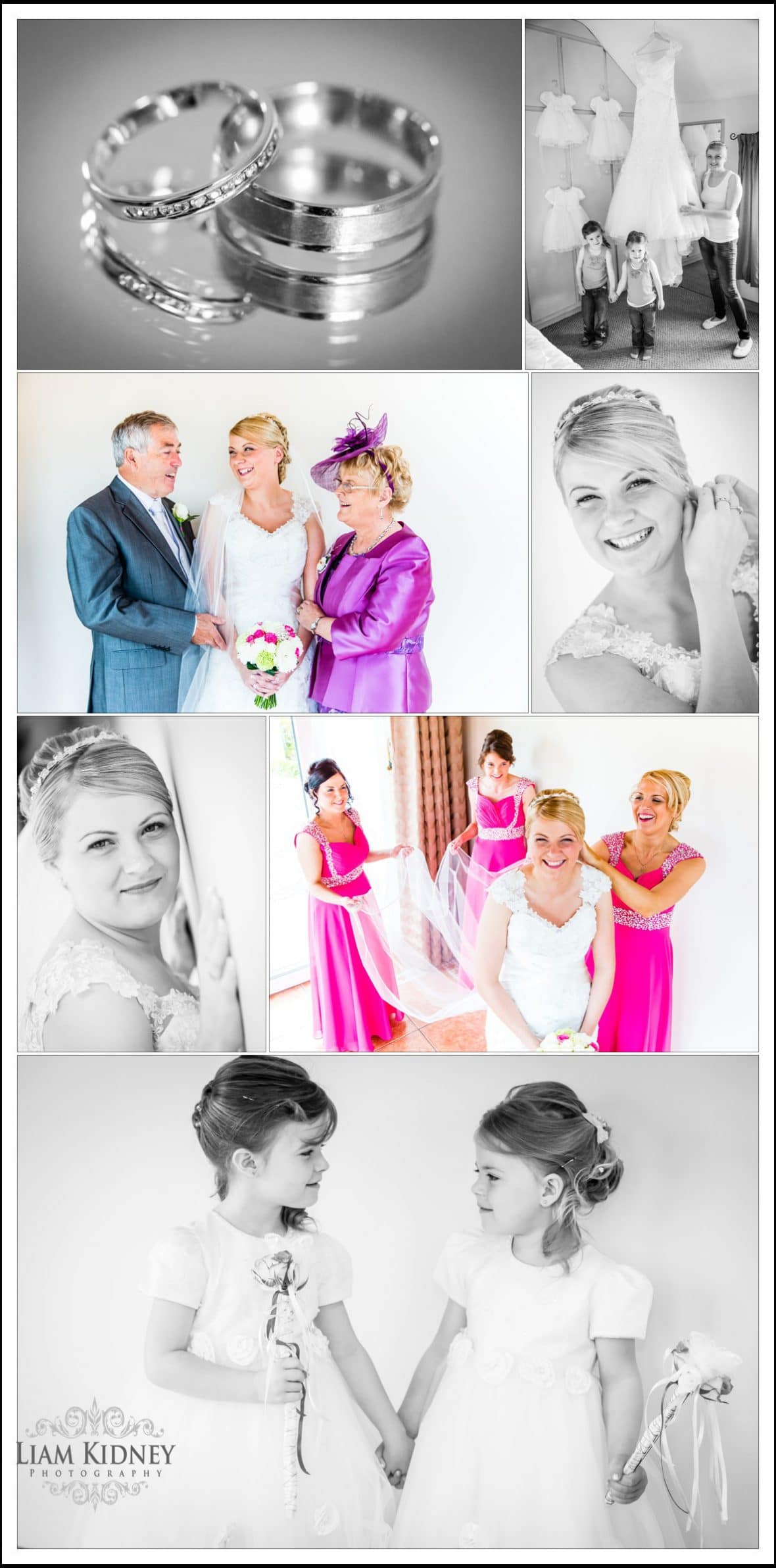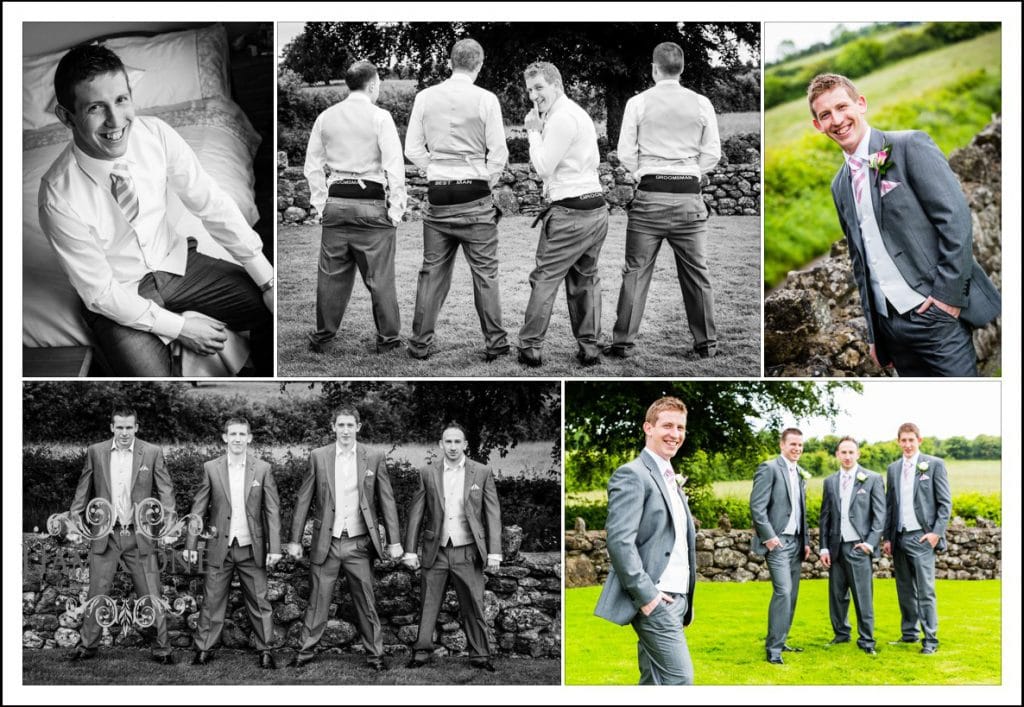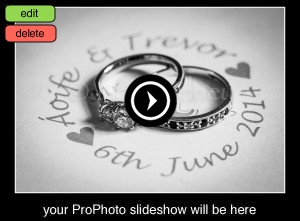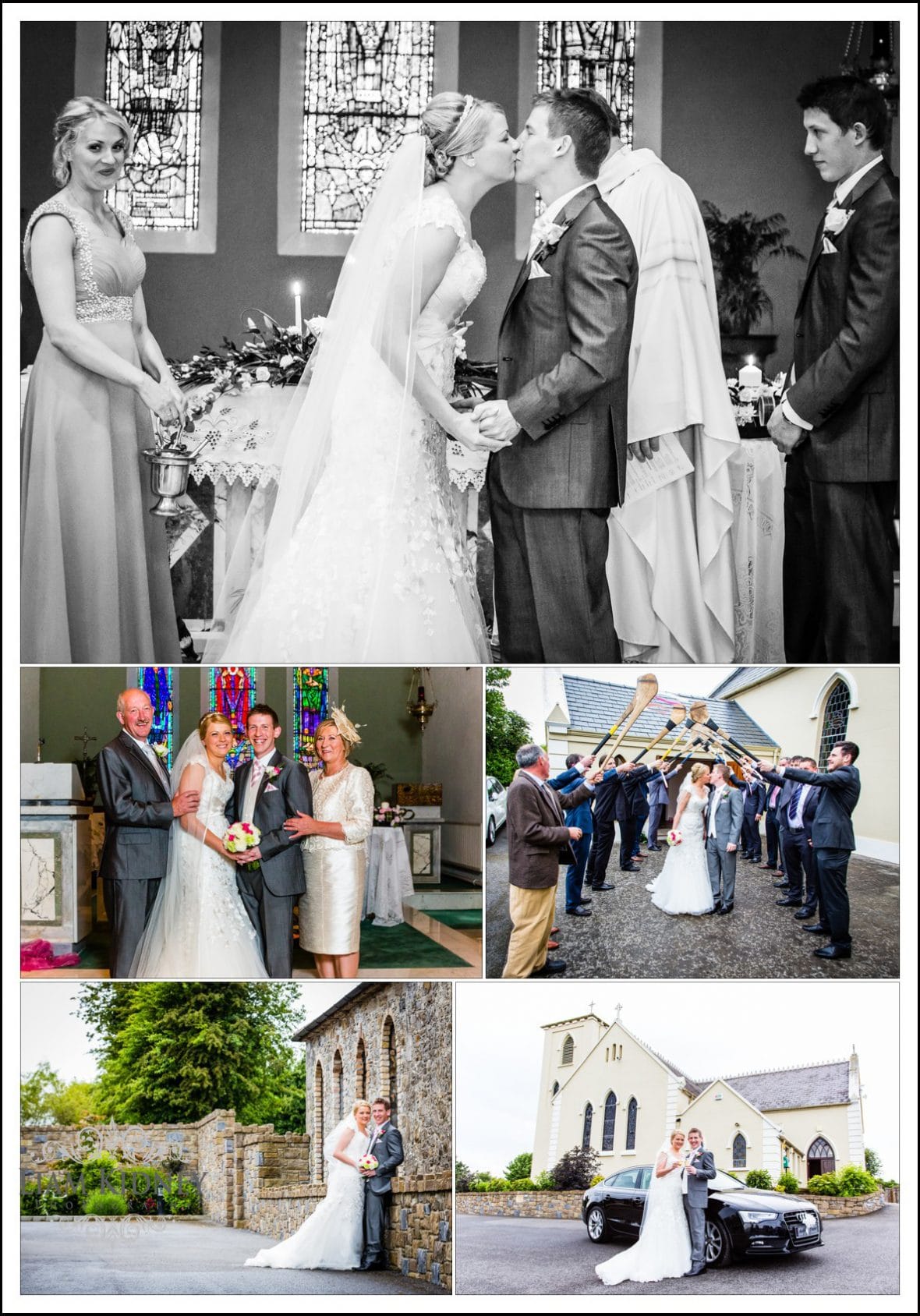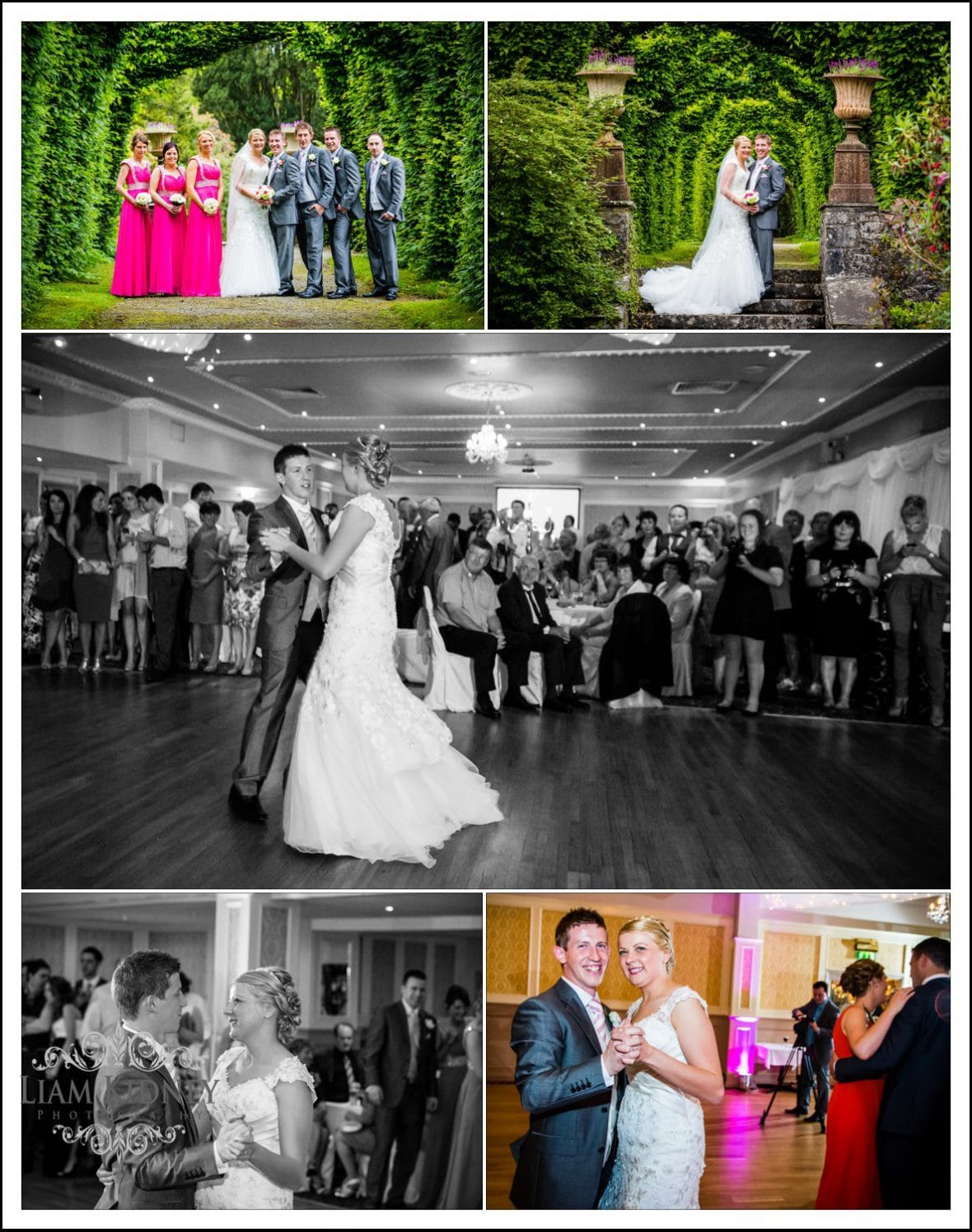 Suppliers:
Hotel; County Arms Hotel Birr
Church; Boher Church
Thank you for visiting this post from 2014
As a professional photographer since 2007 my style has continuously evolved and changed with the  times.
Here is a link to my favourite photos from 2019 which you can see is a lot different from 2014.
Here is a link to one of my favourite weddings from 2019 that will reflect my modern style that mixes documentary photography with the more classical style.